Be kind, for everyone you meet is fighting a hard battle
– Ian Maclaren
Most of us are a fighting an invisible battle.
Few friends or family know most of our struggles.
You don't broadcast your plight to the world, do you?
For the most part, I don't either, except I sometimes share what I'm going through here on the blog to serve as an example of what God is doing in my life.  My story of grace.
I'm amazed that since September 2012, just a smidge less than 100 thousand people have pinned this image and verse from the blog…
That's a lot of people!
What's especially interesting to me… this image… in my opinion… is very ordinary.  In fact, it doesn't even meet my standard for the blog today.  I found it rather disturbing to see that it was being pinned so much.  And then I went to the post and read it again… a few years after it was first published.
It was then I had a realization.
When we're struggling with battles bigger than ourselves and we come across God's word… that truth permeates our souls… even if the graphic isn't all that great.
When we read someone's story and through it get a glimpse of how the God of the universe not only cares about the struggles we face, but learn HE fights for us, we're filled with hope.
HOPE… real hope.
HOPE that does not disappoint.
Not a wishful thinking kind of hope.
I have to tell you I am humbled that my little story (played out in God's much bigger story) is being used to encourage you and others to…
"Not be afraid" to "stand firm" and look for "the deliverance the Lord will bring today"
…to learn "the Lord will fight for you" and that you just need "to be still."
Today I know people who are walking through the carnage of destroyed relationships, reeling from the physical ravages of disease, swallowed up by financial ruin, fighting addiction, hopelessness, loss, shame, regret, and more.
You have a story and God knows your story.
Just like he knows mine.
There is no battle we face that is too large or too small for HIS divine intervention.
There is no battle that we can conquer and win in our own strength.
If we think we can "beat" whatever it is and "win" on our own.  We have deceived ourselves more than anyone else.
So what is it that you're "fighting" today?
"Do not be afraid.
Stand firm and you will see the deliverance the Lord will bring you today…
The Lord will fight for you; you need only to be still."
Exodus 14:13-14
Stop fighting…
Stand firm in the Lord and in His mighty power.
Trust God… He IS fighting for you.
Calmly wait for His deliverance.
Now I have to tell you… all of this is totally contrary to our human nature.
Most of the time we feel like we need to do something.  At least that's my issue.
If there's anything to do… it's this…
Trust God to do what He says He'll do.
If you read the context of the scripture, you'll discover that the Egyptians were barreling down on the fleeing Israelites.  The thundering hoofs of the horses and the roar of the chariots could be felt by the Israelites as they approached the Red Sea on foot. In their minds… death was certain… and soon.  They had a choice.  Stand firm… believing that God would deliver them… or not.
They chose to trust God.
What's barreling down on you?
"Do not be afraid.
Stand firm and you will see the deliverance the Lord will bring you today…
The Lord will fight for you; you need only to be still."
Exodus 14:13-14
Let's lock arms together… standing firm and still… trusting God.
We can do this…
….because the one who is in you is greater than the one who is in the world.  – 1 John 4:4
It's JoyDay!
I'm so glad you're here to join me for JoyDay!  Taking time to share the good things God has done in our lives…  the good and the not-so-good… is one of the highlights of my week.
Will you join with me in counting 'seven' from the past week?
I'll start!
Thank you God for…
taking the smoke from fires across the continent to make the most brilliant sunsets
the blessing of living near one of the most beautiful lakes in the world this summer
challenges that force us on our knees and propel us to trust you more
your love that is so amazing
fighting for us… it's still so hard for me to comprehend that you do this
one more year to be married to a man who fiercely loves me
simple pleasures in the midst of turmoil
Now it's your turn!
Please join me by tapping in your 'seven' in the 'share your extraordinary thoughts' section below. I dare you!
Thank you for stopping by and taking time to leave your sweet thoughts.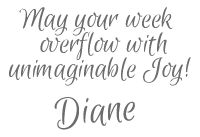 Receive FREE inspiration like this in your inbox!
Sign up Now.