We wield incredible power with our words. Do we speak life or death into the lives we touch?
Have you ever been in someone's home and watched as a parent or sibling spoke a few choice words and you observed a physical change in the individual to whom those words were spoken?
I intentionally used the term, "a few choice words."
When you read that statement you most likely thought I was referring to unkind, demeaning, or hurtful words.  But, actually, "choice words" simply means words of one's own choosing.  And really don't we all choose our words when we speak?
Some of my favorite videos are of a parent telling their child they are going to Disney or will have a new baby brother which usually results in shrieks of joy or tears of happiness.
When my husband comes home my heart swells when he tells me the food simmering on the stove smells good or comments on something I've created or done to make our home look nice.
We all want to be verbally recognized and encouraged.
Words can bring death or life! 
Proverbs 18:21
The thing is… how often do we weigh or measure our words and consider the outcome of our particular word choices?
Whenever we speak we have the power to change lives.
You can speak love and encouragement into a friend or co-worker's life.
Or worse… humiliate someone who is already having a bad day.  We might not want to think about the possible consequences of those word choices… but in reality… they are words that bring death to the spirit.
Some time ago I challenged friends of An Extraordinary Day to consider their words and to choose to speak words of encouragement.
One of those readers took me up on the challenge and it had an amazing outcome…
I was back at Wegman's today. Each time I go I look for the cashier who was very kind to me a few weeks ago when I really should not have been out, I felt so very poorly. Today, I saw her and got in her line. She didn't seem to recall my story but was so pleased and asked me to repeat it to her supervisor who just happened to be walking by. It was humbling, having to tell someone else how kind the employee had been to the crotchety, unhappy customer, but I did.

She announced it would go into the employee's file, thanked her for doing her job well and then announced to her that she would be given a free lunch today. My lady seemed stunned and as we finished my transaction, she thanked me again. I replied that only the Lord could have sent me in her line that day and her soothing attitude and words probably kept me safe on the road that day. She agreed that He was in charge, then and today. She asked to hug me and with tears in her eyes and her beautiful smile, told me that she had no money to buy a lunch.

Joy bells were ringing for both of us.   –Elaine
Elaine was the recipient of kind words on a day when she was feeling "very poorly." That cashier's words breathed life into her spirit.  So much so that she watched each time she went to the store to see if she could find her cashier again to thank her.
A good story of good words gets even better when both the cashier and the supervisor heard Elaine's life-giving words of gratitude.
And how is it… that on the very day the cashier was without money or lunch… Elaine discovered her cashier and breathed life into an undoubtedly tired and hungry woman?  It's God.  Only he could orchestrate the timing… IF we fill our hearts and minds with God and goodness AND consciously adopt the thought pattern of considering our words and actions.
Every time we open our mouths we are welding an incredible amount of power…
the power of life and death are in our words.
Kind words bring life, but cruel words crush your spirit.
Proverbs 15:4
Thoughtless words can wound as deeply as any sword, but wisely spoken words can heal. 
Proverbs 12:18
What you say can preserve life or destroy it; so you must accept the consequences of your words.
Proverbs 18:21
Good people do good things because of the good in their hearts. Bad people do bad things because of the evil in their hearts. Your words show what is in your heart.
Luke 6:45
Maybe as you were growing up your mom would say to you, "If you can't say anything nice, don't say anything." At the time you might have felt reprimanded.  However, those were words of wisdom and a great reminder to think before we speak.
When we consider the power we have in our choices of words, thinking before we speak is incredibly important.
May this verse be our prayer…
Lord, help me control what I say. Don't let me say anything bad.
Psalm 141:3
And may this verse be our motto…
When you talk, don't say anything bad. But say the good things that people need—whatever will help them grow stronger. Then what you say will be a blessing to those who hear you.
Ephesians 4:29

Let's be people who speak words of life…
who encourage and lift up… and are peacemakers… rebuilders… restorers…
So that… friendships, marriages, and families will be repaired and the world will be better because we think before we speak and ultimately choose to speak life into a hurting and dying world.
I'd love to hear the ways you choose to speak life into the people you touch each day.  
Share your thoughts here… or pop over to my Facebook page and share your experiences there.  I'm really looking forward to our community becoming known as purposeful encouragers. 
Purposeful encouragers are world-changers… simply by choosing our words wisely.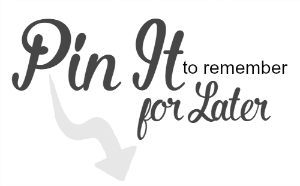 It's JoyDay!

Please join me in thinking back over the past week and counting seven things for which you are thankful.  This simple exercise of counting and giving thanks together in this space is something we do each week to reset our compasses and put our eyes back on the Lord.
I'll start…
Thank you, God…
for making my words powerful… help us to use our words to encourage, lift up, and bring life.
for three days of sunshine and all the energy it brings!
the free box of Hello Fresh meals.  Yum!
for my small group and the good sleep I get every Tuesday night. 
for my new reading glasses… the blue light filter is amazing.
that You are faithful, loving, kind, and always with me.
that You are our redeemer, restorer, and rebuilder. Thank you for leading us each day.
Now…it's YOUR turn!
List your 'seven' in the 'share your extraordinary thoughts' section below.  You'll be glad you did.
Thank you for stopping by and leaving your sweet thoughts.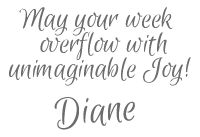 Receive FREE inspiration like this in your inbox!
Sign up Now. 
If you found this post helpful….please pass it on to your friends