Have you been facing many challenges and difficulties in your life?
Do you resist them?  Do you get angry and frustrated with God?  Especially when circumstances don't change, no matter how hard you pray?
My week was full of small challenges… on top of big ones that are already enough.
Maybe you identify?
Somewhere in the midst of my troubles I have come to realize that my role is not to wiggle out of these situations… but instead to move gracefully through them in God's strength and power.
I'm not saying that there aren't ugly moments.  Because there are.
I have my melt-downs.  I give God an "ear-full."
And it's okay.
Consider it a sheer gift, friends, when tests and challenges come at you from all sides. You know that under pressure, your faith-life is forced into the open and shows its true colors. So don't try to get out of anything prematurely. Let it do its work so you become mature and well-developed, not deficient in any way.
James 1:2-4 The Message
Have you ever thought that your challenges were a gift?
Me either.  That is until recently.
One day I had this awakening that these experiences come because of our faith.
If we were sliding through life, doing our thing, trying to be good people, yet not giving much thought, if any, to our spiritual condition… God is pretty much hands-off.
I have no doubt that he is always in the process of drawing people to Himself.  He's doing that with everyone because He desires that every single person have a relationship with Him.
What I'm getting at here is that if we do not have a growing relationship with the Lord, if we're not attempting to grow closer to Him, to honor Him, to glorify Him…. then there really isn't much for Him to do to increase our faith. Sure, I have no doubt that He may choose, from time to time, do something to jolt us out of our malaise, but most of the time, He let's us go on our merry way.
We often wonder why things are going so well in the lives of others when we've been facing one challenge after another.
Instead, let's thank God for loving us and working in our lives to develop our faith and mature us.
Whatever happens, keep thanking God because of Jesus Christ. This is what God wants you to do.Just think how much deeper, richer, and fuller your faith-life is because of your troubles. 
How would things be different if we were to embrace life's trials and difficulties?
What if we thanked God for them.  And then looked to see how they deepen our relationship with Him and with fellow believers?  What if we looked to see how our faith deepens, how we've become wiser, more patient, humble, and mature?
What if we had the expectation that troubles will come our way so we may become mature and well-developed?  Even holy?
A week ago temperatures were in the low 40's.  Even though it was January, the Lake Michigan shoreline was sandy.  Just two days later, the temperatures plummeted and I watched ice begin to form along the lake shore with every lapping wave.  By the third day the strong freezing winds were driving the waves up on the shore and with each splash, water would freeze and splash by splash the ice thickened and grew higher and higher, so that now, it's higher than I am tall.
This is the season of winter along the lake shore.  Brutal winds, ferocious waves, freezing temperatures, all intensify at the same time to create these huge mountains of treacherous ice on the shoreline.  It's a thing of beauty.  Other worldly and desolate.
Today as we carefully climbed those small mountains of ice, I was reminded that this amazing phenomena did not come to be on a warm sunny day when the lake's water lazily lapped on the shoreline.  No.  Instead those molecules of water were tossed many times by the power of the wind and currents and subjected to frigid temperatures.  Joined with countless other water molecules, they form these amazing ice structures.  Something so fabulous, we throw caution to the wind.  We risk slipping and falling on the ice to experience these phenomenal structures, we freeze our fingers trying to capture the beauty and splendor with our camera.  And despite being completely chilled to the bone, we declare it a wonderful, breath-taking experience and our hearts overflow with gratitude.
I must admit that I would rather spend an entire day along the shoreline on a warm day with the water gently lapping onto the sand.  Except for getting some much-needed rest… nothing much happens on those lazy summer days at the water's edge.  It's all good.  But, just like the lake needs some big storms for a good cleaning…. we too need trials and challenges to move us forward, to deepen our faith, and to glorify our God.
So tomorrow, when something you didn't expect rocks your world, or makes you uncomfortable… give thanks.  Thank God for being at work in your life and making you into someone you'd never become if left to your own desires.
It's JoyDay!
James tells us to Count it all joy… when you meet trials of various kinds.  Since the inception of An Extraordinary Day, we have been gathering together virtually each week to count.  To count the good and the not-so-good.  And when we do we are given joy.  This weekly exercise of thanksgiving was life-changing for me and impelled me to keep counting throughout the week.  This ever-so-simple ritual (though I really do hesitate to call it a ritual) does something to my vision.  No it's not like wearing rose-colored glasses.  But, it does color my life and rejuvenates a weary soul.
I'd love for you to join us in community here and count…. just seven.  
Take a quick (or careful) look back over the past week and find seven things for which you are thankful… the good and yes, bad… and list them here with a thankful heart.
I must be really clear about this thankful heart thing.  You don't have to be feeling grateful for the not-so-good stuff to include those things/times in your list.  In fact… I really believe that something happens in our spirits because we recognize the hard and choose to give thanks.  It's in the doing… true gratitude begins to grow… as if a seed is watered and its hull swells and life begins and starts to split that previously hard shell.  It's then… joy is birthed and continues to grow and grow.  The birth and growth of joy comes in the watering…. our giving thanks.
Won't you try it?
Today, join me in counting just seven…
I'll start!
Thank you God for…
this amazing experience on the shelf of frozen ice along the lake shore.
challenging relationships (you know!).
drafts sealed so we're feeling warmer.
watching the clock tick off time while my heart pounded and I so desperately needed good sleep.
the trauma of losing a folder of nearly 4 years of blog images… and the next day learning a trick to successfully finding and retrieving it.  Oh the relief!
those scary moments when I kept my hand out of my glove too long and it took forever for the "needles" to go away.
that ever so hard circumstance that is taking too long to be "resolved."
Now it's your turn!
Scroll down to the "Share your Extraordinary Thoughts" box below and tap in your 'seven.' When you do, you'll find the corners of your mouth turn up and the joy meter in your spirit rise.
Thank you for stopping by and taking time to leave your sweet thoughts.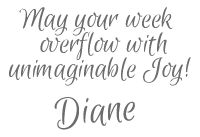 Receive FREE inspiration like this in your inbox!
Sign up Now