Like it or not… growth comes through hard times.
When you've been knocked down it takes courage to get up and start over again.
And then there is that thing called fear.  It's paralyzing… it kills your hope and dreams.
Whether you've been knocked down, overcome with fear, or are in the midst of a hard journey… you need encouragement.
You need to know the secret for getting back up… having the courage to stand strong… and the confidence to believe for tomorrow.
So what's the secret?
My husband and I have been going through some big challenges again.
I have no doubt that God is allowing them so that our faith will be increased and He will be glorified through them.  But, as good as it is knowing that… growing pains hurt whether you're 5, 15, or 50.  Physical growth, emotional growth, and spiritual growth can be completely unnoticeable or overwhelmingly painful.
So what's the secret for overcoming the pain?
It's knowing you're not alone.
It really helps to have friends who listen, pray, and encourage.
Last week I had several friends text me, call me, message me, and email me, and another invite me to coffee… it was so encouraging.
It helps even more when one or more of those friends reminds you of God's truth and scripture.  And few of mine did just that.
As wonderful as those friends are (They are pretty special me and I love and need each one.)… there's one friend who tops them all.
You see… the best friend you could ever have is Jesus.
"I call you friends, because I have told you everything I have heard from My Father." John 15:15
When fear creeps in, when the growing pains seem to be more than you can bear, when you are down for the count… THIS bit of knowledge changes everything….
God is with you everywhere you go!
The psalmist writes in Psalm 139…
If I rise with the sun in the east
and settle in the west beyond the sea,
even there you would guide me.
    With your right hand you would hold me.
Psalm 139:9-10
According to the psalmist, there isn't a place God isn't guiding us and hanging on to us.
Here's another verse that's been a favorite verse of mine for a long time…
"Remember that I have commanded you to be determined and confident! Do not be afraid or discouraged, for I, the Lord your God, am with you wherever you go."
Joshua 1:9
This verse has a command for us.  It's not a suggestion. 
God tells us what HE is commanding us to do…. be DETERMINED and be CONFIDENT!
He's also commanding us what NOT to do… be afraid or discouraged.
He's also telling us WHY.
For I, the Lord your God, am with you wherever you go.
You and I aren't the only ones who needed this reminder.
The Israelites also needed this reminder when they were finally able to cross the Jordan and enter the land flowing with milk and honey…
Be strong and courageous. Do not be afraid or terrified because of them, for the Lord your God goes with you; he will never leave you nor forsake you." Deuteronomy 31:6
You absolutely can be strong!
You must be courageous!
You have nothing to fear!
Why?
Because the Lord your God is always with you and He will never leave you!
I hope that was just the encouragement you needed.
Here's a little more….
Write these verses on cards to remember when you're feeling weak or fearful:
Finally, be strong in the Lord and in his mighty power. 
Ephesians 6:10
Keep alert. Be firm in your faith. Stay brave and strong.
1 Corinthians 16:13
You can do it!
You can be the come-back kid…
You can thrive through the hard times…
You can get up… stomp on fear… and stand strong in your faith…
For the Lord your God is with you anywhere you go.
This is the secret to getting up when you're down.
This is one secret you don't want to keep to yourself.
Share it!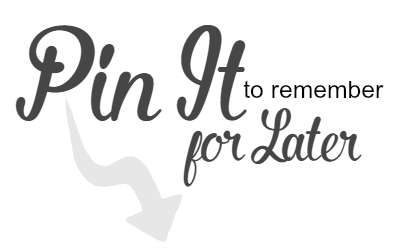 Let others know where you get your strength.
Remember friends don't let friends stumble and fall.  Take this encouragement and not only use it… but share it with your friends.
Whatever you face this week… don't forget!
The Lord your God is with you anywhere you go.

It's JoyDay!
And time to get our joy meters soaring!
Please join me in thinking back over the past week and counting seven things for which you are thankful.  This simple exercise of counting and giving thanks is something we do each week to reset our compasses and put our eyes back on the Lord.
I'll start…
Thank you, God for…
bringing us rain.
a coffee date with a dear friend and "battle buddy."
being able to lean on you in prayer and helping me persevere until I got the answer I needed.
just enough.
your love, mercy, and grace.
the future you have planned for us.
reminding me that you are always with me… I never go it alone.
Now…it's YOUR turn!
List your 'seven' in the 'share your extraordinary thoughts' section below.  You'll be glad you did.
Thank you for stopping by and leaving your sweet thoughts.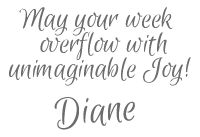 Receive FREE inspiration like this in your inbox!
Sign up Now. 
If you found this post helpful….please pass it on to your friends.
Click any of the sharing buttons at the bottom.