Writer and theologian Thomas Merton penned this…
We receive enlightenment only in proportion as we give ourselves more and more completely to God by humble submission and love.
Last week, my small group was discussing options for our next study.  A list of possibilities was presented by our leader.  As the list was being read, one after the other got checked off the list until the topic of knowing God's will was suggested.  Immediately a man commented that he really needed to know God's will.  And with that, a new study was chosen.
This morning I opened the new study guide in preparation for the upcoming group gathering.  It was interesting and frankly I think I have a grasp of the material in that first chapter.  I even filled in the answers to the questions for the video which we won't view until our next meeting. (I love seeing if I'm right even before the material is presented.)  With that I moved on to the second chapter and where I read the quote by Thomas Merton.
We receive enlightenment only in proportion as we give ourselves more and more completely to God by humble submission and love.
That quote brought everything together that I perceive and believe about knowing God's will.
Knowing God's will isn't the mystery we often make it out to be.
God doesn't hide himself or his will from us… but WE may do things that challenge our ability to discover his will.
If we never crack the cover of a Bible, or read a Bible app on our device, we quite frankly, have no real possibility of ever knowing what God's will is for our lives.
I have a wonderful friend with whom I enjoy spending time.  Most Friday nights we go out for dinner together…. but not every week.  Sometimes one of us has other obligations.  The only way that we know whether to plan on Friday night is for one of us to text other.
Friday nights are always on our calendars with the understanding that there may be other extenuating circumstances which preclude our fun evening out.
We also know that we need to confirm that we are getting together.
There will also be further conversation to discuss the time when we'll meet.
At that point we may come up with a plan for the evening, or we may wait to discuss the details of the evening when we meet up.
If you want to know God's will, you must be interacting with him on a regular basis and reading his word.  Sure, it's helpful to listen to sermons and read books to gain knowledge about him, but unless you chose to do life WITH God, do you really want to know his will for your life?
Friday nights my friend and I go out together.  It's what we do with the rare exceptions that I mentioned.
Can you say spending time with God is what you do? 
My calendar has my friend's name listed every Friday.
Every morning, I start my day with a time of reading and prayer and reflection with God.
Each week my friend and I confirm the time we will meet.  It's something we must agree on.  If I'm available at 5 and she's not available until 6:30, I wait for her.  How silly would it be for me to go to dinner at 5 without her?
Not only do we need to read God's word, but we need to discover the key verses that provide the structure and framework for our lives.
Love the Lord your God with all your heart, soul, and mind. This is the first and most important commandment. The second most important commandment is like this one. And it is, "Love others as much as you love yourself." Matthew 22:37-39
The Lord has told us what is good. What he requires of us is this: to do what is just, to show constant love, and to live in humble fellowship with our God. Micah 6:8
Once those important things are in place… we can get down to the other questions. 
My friend and I can ask each other what we would like to do on a particular Friday night.
I can ask God to give me direction on something I'm contemplating.
See how natural that is?
What I can't do is call a friend out of the blue and ask her what she'd like to do with me this Friday night.  There's no context.  Yet, that is precisely how many of us go about trying to discover what God's will is for our lives.
If we follow Thomas Merton's thought… we should desire to spend time with God by reading his word and praying, doing what his word says and making our living more about him and less about ourselves.  We must want what he wants for us more than what we want for ourselves.  More of him… less of me.
The scriptures I mentioned can be the filters by which we evaluate our thoughts and behavior.
And if we are spending time with God regularly, the Holy Spirit will further guide us as we need direction.
I'm looking forward to reading the second chapter and the six that follow to see what the author of the study says about learning God's will.
What's interesting to me is that having had my life turned upside down has been a proving ground for putting to work the little I know about God.  Through this long trial I have learned that although God is greater and more complicated than anything I can imagine, he does not make life a complicated puzzle for us.  We are the ones who complicate things.  God's ways are clear and simple.  But not necessarily easy.  When we allow HIM to be the one in charge and lead the way and chose to humbly follow him… our next steps are sure.
The caveat… sometimes God's ways appear completely upside down from how we think things should be or go.  But, that's a topic for another time.
If you're wondering about God's will for your life and what your next steps should be…
Spend time with God and in his word
Use scriptures as filters for decision making
Allow God to be God and humbly submit to him
Listen for the Holy Spirit to guide your steps.
And then live the great adventure God has planned for you.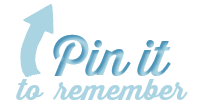 It's JoyDay!
And time to get our joy meters soaring!
Please join me in thinking back over the past week and counting seven things for which you are thankful.  This simple exercise of counting and giving thanks together in this space is something we do each week to reset our compasses and put our eyes back on the Lord.
I'll start…
Thank you, God for…
a yummy sandwich, friendship, and lots of laughter.
my very green view.  I'm loving all the new green leaves in the woods.
friends who met us in our inconvenience.
work and your wonderful provision.
being our healer.
YOU… that You really are all we need.
Your faithfulness. 
Now…it's YOUR turn!
List your 'seven' in the 'share your extraordinary thoughts' section below.
You'll be glad you did.
Thank you for stopping by and leaving your sweet thoughts.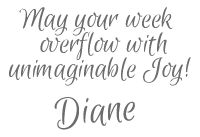 Receive FREE inspiration like this in your inbox!
Sign up Now.