They were popping up at every turn… little gifts in disguise.
It was Saturday afternoon and I had unfinished work… the last thing I wanted to do was go for a hike.
The day was gray.  The only thing that got me out of my chair was knowing I needed to get my body moving.  Small reason… but it was enough.
I tied on my walking shoes and off we went.
You know how I love nature… but I wasn't into it.
And then I spied a little nest of mushrooms.
And then there were more…
White ones with flat tops and frilly skirts.
Yellow ones… the cutest little buttons with little prickly looking flesh.
And rusty ones all glommed together. It was like an explosion of sextuplets everywhere.
The longer we hiked through the woods the more we saw.
My eyes were peeled.
I couldn't wait to find more… and more varieties.
It was as if I were on a treasure hunt.
If someone came across us admiring the fun guys of the woods, they would ask if the mushrooms were poisonous.
We had no idea, but we chatted with the fellow traveler and ran our fingers through their canine companion's thick fur… and they moved on and we followed shortly.
We hiked up and over the wooded dunes in search of more discoveries.
More mushrooms…
And fascinating giant lichens.
And tiny lichens lined up like soldiers awaiting orders on fallen trees.
Each step… each sighting… each discovery… was a gift.
My worries slid away.
Time became timeless.
My trudging steps were expectant and light.
Though the sky was dim my world became bright.
All because of the little gifts of the woodland.
And ultimately the loving gifts of the Creator.
Sprinkled through our days are lovely gifts in disguise.
Are we so focused on our goals, destinations, troubles, or ourselves to even notice?
In our early married years, whenever we took a trip out of town, Tim would point out Red Tail Hawks, Kestrels, and other birds of prey as we drove.  At first, my eyes weren't seeing these magnificent creatures.  With time, I started seeing them on our travels, and even in our neighborhood.  Today, I am often the first to point out a sighting.
I had to train my eyes to see the hawks, the falcons, the eagles, and even turkey vultures–eagle wannabes.  Hardly a day goes by that I don't see a bird of prey.
These woodland gifts in disguise… they came with training, too.
Hiking through the woods for exercise with my mind on just getting it done, I might or might not have noticed the mushrooms.
Except for those rare days when I'm just out there for the exercise, my hikes are not about staying on the trail and clicking off the miles.  For the most part, they are about the experience, the little gifts in disguise, and the treasures I'll find along the way.
On Saturday's hike, I was off the trail, down the hill a bit, snapping photos of a group of mushrooms, when a dad and his boys were walking the trail when I heard one of the little boys say, "What's that old woman doing over there?"  (!!!!!!!!)  And then he said to my husband who was standing just off the edge of the trail patiently waiting, "You know you're supposed to stay on the trail!"
Maybe that's good training for kids so they don't get lost or run around without regard, stepping on woodland treasures.  But as far as life is concerned… traveling the trail with blinders is like driving through a flat desert.  Our goal in life should not be to "get through" today.  But to see and experience every hill and valley, every flower, lichen, or mushroom.
We have gifts sprinkled throughout our days… a broken branch hanging low… just waiting for me to pick to fill an ironstone teapot with a bouquet of colorful fall leaves.  Maybe you approach a doorway with your arms laden and out of nowhere a stranger runs up and opens a door for you.  Maybe your little neighbor suddenly hugs you and tells you he loves you. Maybe you perform a small task at work that lightens a co-worker's load ever so slightly, but in the midst, you discover a new joy. Maybe you take a friend's kids for a few hours to bless her and find yourself being blessed. Or maybe it's as mundane as dusting the furniture only to turn around and see the sun magnifying the grain of the wood and suddenly you see fresh beauty.
Each day there are more gifts waiting for us than we can ever count… yet how many days do we crawl into bed at night and miss all or most?
How about we make a pact to practice seeing these amazing gifts in our day… and giving thanks for each and every single one?
We don't have to wait until the end of the day to count them up.
Let's make it a habit to see, experience, and be thankful.
Maybe you already do it well.  What's your secret?
My hike was full of discovery… but if I only appreciated the experience but didn't appreciate the Giver… I missed the fullness.
It's the heart of gratitude that completes the giving… because in receiving… then the gift is fully given and joy is released fully into our spirits.
"Only those who give thanks for the little things receive the great things as well. We pray for the big things and forget to give thanks for the small (and yet really not so small!) gifts we receive daily. How can God entrust great things to those who will not gratefully receive the little things from God's hand?" – Dietrich Bonhoeffer.
This quote from Bonhoeffer is sobering.  Have we not received more from the hand of God because we are like children who take the cookie offered and run off to play without saying thanks?
Let's be people who say, "Thanks!" often, in our hearts and through our actions.
What little gifts in disguise came across your "path" today?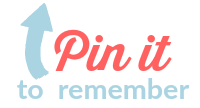 More "thankful" inspiration for you…
Thankful Heart QUOTE and FREE Printable
Be Thankful QUOTE and FREE Printable

Click HERE for ONE MORE Thankful Quote & Printable

Receive FREE inspiration like this in your inbox!
Sign up Now.
For more "thankful" inspiration… please check out these posts from my #bloggingfifty friends…