Is it me, or do you get a little excited around Valentine's Day?
Maybe it's silly, but I love the idea of using the holiday to spread a little joy to those around me.
For many, Valentine's Day is NOT a fun day.
Though we see aisles of candies in the stores, and heart-shaped balloons floating at the ends of check lanes, many will not get a treat or any kind of "love" unless they purchase something for themselves.  It's their reality… every day.  Yet, they are reminded that "everyone," it seems, is enjoying something special for Valentine's Day. Except them.
These individuals might be the Eeyores of the world.  But, usually, they are the quiet people who work hard and serve others without a word.  These are the folks we often we take for granted.  The invisible people.
Then there are the highly visible people.  The boisterous ones.  The ones who call attention to themselves. Often. Hiding their hurt and pain behind a facade.
Sometimes the most "put-together" people we know may be walking through great trials… alone.
Who wouldn't appreciate a small gesture of recognition or encouragement?
Why not use Valentine's Day to spread joy and love to those in our daily sphere?
Pray, and ask God to open your eyes to those whom you can bless.
I put together some fun printable cards for you to print out and use to spread a little joy.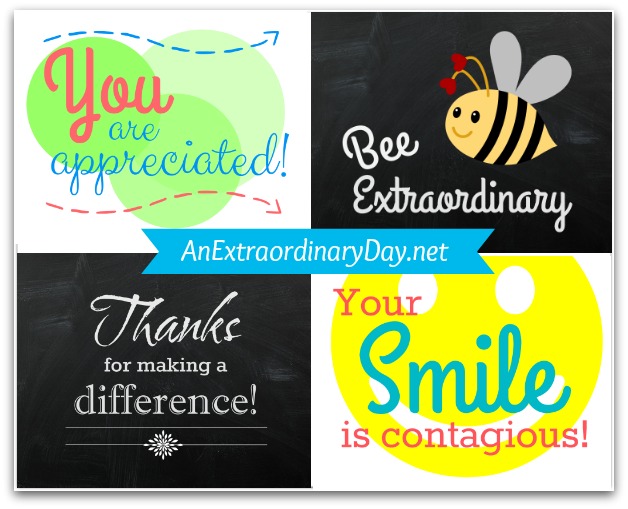 Spread a little joy – Free Printable – AnExtraordinaryDay.net
Click the link or image above to download the PDF file.
Print out on 8.5×11 cardstock (or paper) and cut apart.
The printable does not contain my blog name.
Spread a Little JOY!
It could be as simple as placing a thoughtful printed card on the chair or keyboard of a co-worker, to handing it to your cashier after he or she completes your transaction.
Gifts are not required… but who doesn't love a few candies, a cute notepad, or any number of little things we all use daily.  Slip the item and the card into a simple clear plastic bag and tie it off with twine or ribbon. A few dollar bills could be included into an envelope with a note that says… relax have a cup on me.  It's fun to give these little gifts anonymously.
We can over think and get bogged down in the details of putting something together. Often I'm all about the presentation.  This time… let's be all about the blessing.
Let's just DO this! Be spontaneous! Ask the Holy Spirit to inspire and direct you.
Are you in?
I always keep light weight cardstock around for little printing projects like this.  If printing will be a challenge or you don't have cardstock at hand, you can always download the printable to a stick and take it to your local copy center or Staples/Office Max.  They might even cut them for you.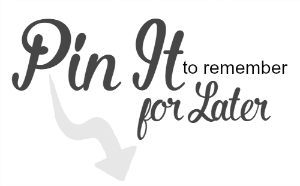 Grab a piece of paper and start listing out the people you can bless on Valentine's Day.  And… just maybe you won't want to stop with Valentine's Day.  What a fun activity to use to train your children to think about others and not themselves.  To be outwardly focused and not inwardly focused.
A simple card has so much possibility to bless someone.
If you like… turn it over and write a message and/or a scripture verse.
You can anonymously leave your blessing card, too.
Whatever you do… don't make a production of this… just do it!
Are you in?
I can't wait to hear your blessing stories.
Quite possibly this could be the most Valentine fun you (and your family?) have ever had!
Thank you for stopping by today.
I appreciate you and your sweet comments make my day.
Wishing you an extraordinary Valentine's Day!
Diane
Receive FREE inspiration like this in your inbox!
Sign up Now.