Jesus taught us a prayer that is filled with power.  It really is the key to learning how to pray in a way that matters.  Today we'll discuss how we should pray as if our lives depend on it.
If this is your first time in joining us for this series on prayer… you can jump in right here… or take a moment to scroll down below for a recap of what we have discovered so far on this prayer journey.
Matthew 6 where Jesus taught his followers this prayer
has been the focus of our prayer journey:
"This is how you should pray:
Our Father in heaven,
let your name be kept holy.
Let your kingdom come.
Let your will be done on earth
as it is done in heaven.
Give us our daily bread today.
Forgive us as we forgive others.
Don't allow us to be tempted.
Instead, rescue us from the evil one.
 Today we'll consider verse 13.
Don't allow us to be tempted.
Instead, rescue us from the evil one.
Lately in my reading,  I'm often reminded that I am constantly facing a choice.   God… or a cheap imitation.  
This is rather difficult for me to explain… You see I've only recently had this glaring realization that, way too often, I'm choosing something pleasurable over God.  [sigh] Believe me it's too easy.  The question I need to answer is…  Is God the satisfaction of my life or is it my blog, my success, my health, my family, my stuff, or ___?
How do I spend my free time (aside from time with my husband)?  Often it's Facebook, or Pinterest, or reading blogs. It's not getting out my prayer journal or my gratitude journal or just sitting in the quiet to mediate on scripture.  How is it that we can desire the stuff of life over God? We are constantly tempted to choose something entirely without value over HIM.  We might not mean to… but we do… and we walk on our merry way, fully engulfed in 'self' and 'stuff.' We've been given this amazing grace by the Lord and we take it all for granted.  Ultimately we disrespect God. It pains me to face this reality.
Jesus knew we would struggle in this area.  In Luke 22 we learn Judas chose money over Jesus and shortly thereafter, Jesus hosted a Passover meal — his last supper with the disciples — where he explains to them the magnitude of the situation and how they need to be servants — like him, and how Satan has asked to test his disciples as a farmer sifts his wheat.
And then this….
 39 Jesus left the city and went to the Mount of Olives, as he often did, and his followers went with him. 40 When he reached the place, he said to them, "Pray for strength against temptation."

41 Then Jesus went about a stone's throw away from them. He kneeled down and prayed, 42 "Father, if you are willing, take away this cup[d] of suffering. But do what you want, not what I want." 43 Then an angel from heaven appeared to him to strengthen him. 44 Being full of pain, Jesus prayed even harder. His sweat was like drops of blood falling to the ground. 45 When he finished praying, he went to his followers and found them asleep because of their sadness. 46 Jesus said to them, "Why are you sleeping? Get up and pray for strength against temptation." —Luke 22:39-46
Did you see it?
When he reached the place, he said to them, "Pray for strength against temptation."
Jesus knew their weakness.  He knew how easy it would be for us to allow worry to creep in and become lord rather than trusting our LORD. He knew how hard it is for us to fast and pray, or even stay awake at night to pray for someone who needs us to intercede for them in prayer. Jesus knows our weakness and how easy it is to put everything in this life ahead of God and his glory, and love, and majesty, and grace, and power, and mercy.  So easy.  
Jesus taught us a prayer that is filled with power. It's one we need to pray as if our lives depend on it.
Just look at the disciples… they went with Jesus to pray… he in private… they to wait and pray… and so he gave them something very specific to do… "Pray for strength against temptation."
And while he prayed and wept and sweat blood… what did they do?  Sleep! Depressed and sad… they had a pity party and wallowed right into sleep.
Jesus came to them in their pathetic state and admonished them… "Why are you sleeping? Get up and pray for strength against temptation."  Jesus knew what was ahead.  He knew that Peter would deny him.  Not once, not twice, but three times. He knew what they would be up against when he went up on the cross.  He knew what they would face once he returned to the Father.  He knew the trouble ahead for each of these men.
It's the same for us.  We're the disciples.  We get lost in the stuff of life… emotions, pleasure, needs, hurts, relationships, etc., and we sleep. We might not exchange sleep for prayer… but I bet we often do.  And we make many more exchanges for prayer.  To top it off… if we follow Jesus… we can bet that there will be trouble ahead… so we need to make this prayer a priority.
God asks us for intimacy… for our time… for all we are and all we have… because when we hold any of it back… we face temptation.  You know that difficulty you're going through?  God may be allowing it for the sifting process.  Are you going to let the enemy win?  Or are you going to allow God to do his work in you through the process so that you will become more like him?
I believe that when we pray "Lead us not into temptation" or "Don't allow us to be tempted."  The temptation we're praying against is not the proverbial cookie from the cookie jar.  The temptation we face is choosing something else over God.  That's it.  Plain and simple.
The prayer goes on… 'But deliver us from evil." or "Instead, rescue us from the evil one."
I'm going to be frank… you can count on a full on assault from the enemy.  That's why we pray these words Jesus taught us to pray… that's why we put on the full armor of God.  We in our humanness do not have the capacity to fight the enemy.  We were never meant to.  Instead, God's plan is that we stand behind the shield of faith with our armor on, prepared to use our swords… the Word of God.  It is God's word that speaks for us… it's HIS power.  Jesus has already won the victory!  Remember… the one who is in you is greater than the one who is in the world.
These verses from Ephesians give us the perspective we need…
Be prepared. You're up against far more than you can handle on your own. Take all the help you can get, every weapon God has issued, so that when it's all over but the shouting you'll still be on your feet. Truth, righteousness, peace, faith, and salvation are more than words. Learn how to apply them. You'll need them throughout your life. God's Word is an indispensable weapon. In the same way, prayer is essential in this ongoing warfare. Pray hard and long. Pray for your brothers and sisters. Keep your eyes open. Keep each other's spirits up so that no one falls behind or drops out. —Ephesians 6:13-18 The Message
That is why we must absolutely be faithful to pray.  And to pray these few powerful words Jesus has directed us to pray.
Don't allow us to be tempted.
Instead, rescue us from the evil one.
When I realize how easy it is to trade the very God of the universe for something insignificant and temporal… my heart hurts.  Let's not be like the disciples in the garden.  Instead… let's stand together… encouraging one another to press on towards to the goal.  And let's pray as if our lives depend on it… because they do. 

Following is a brief recap of our journey in prayer…
We began by looking at Matthew 6:6-8 NLT and discussed the first steps in learning how to pray in a way that matters.
The first is to recognize that our prayer time is something to be treasured, it's a time of intimacy with God, and God rewards us for spending time talking with him.
Second is to remember that God already knows what we need before we ask.  Because of this intimate relationship we have with him we don't have to explain things and we can relax and be completely honest.
Third is to follow Jesus' very specific guidelines for praying which are outlined in Matthew 6:9 GW.  I love that he tells us HOW to pray.
Fourth is to not only address God as our Father in heaven, but to also tell him (and ourselves as hearers of our prayers) how he is set apart from us. It humbles us as we acknowledge his grandeur. Speaking his attributes changes our minds and helps our prayers to become more expectant… and I believe, more bold and powerful.
Fifth is to intimately align ourselves with God in this covenant relationship we are so blessed to have with him.  To lift his name first and foremost fulfills God and us.
Sixth is to open ourselves up to having God's kingdom come into our minds, our hearts, and the world around us.  When we do, we think, act, and respond to God differently.  And like Jesus we choose submission to the Father who loves us and knows what's best for us and this world.
Seventh is to live in the knowledge that God is our one and only provider.  Daily we need to look to him (not ourselves) for the essentials of life today… and not worry about tomorrow.
And Eighth… is to grasp that in essence God has given us a great power… the power to fully receive the love and forgiveness that only the Father can give which allows us to live fully free… or the power to live tormented crippling lives riddled with unforgiveness.  It all hinges on our willingness to forgive and be forgiven.
 
It's JoyDay!
I'm so happy that you've joined me here for JoyDay!  Giving thanks in community…. for the good and the not-so-good is an amazing way to re-set our compasses for the week.  To encourage one another.  And most of all to make our "joy-meters" soar.  Always be joyful.  Never stop praying.  Whatever happens, give thanks, because it is God's will in Christ Jesus that you do this. 1 Thessalonians 5:16-18 
Won't you join me in looking back over the last week and counting just 'seven'  from a whole week's worth of gratitude?
I'll start!
Thank you Lord for…
Your patience with me when I choose stupid stuff over YOU.
Your mercies that are new every morning.
knowing you're with me when I'm alone and not feeling well and YOU ARE my healer.
this amazingly mild (though terribly gray) weather for December.
my patient, loving, and caring husband.
giving me fresh creativity.
the promise of tomorrow and all the good things you have planned for us.
Now it's YOUR turn!
Please join me by tapping in your 'seven' in the 'share your extraordinary thoughts' section below.
Thank you for stopping by and taking time to leave your sweet thoughts.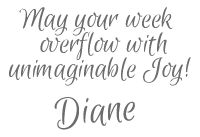 Receive FREE inspiration like this in your inbox!
Sign up Now
P.S.  Last week I dropped my husband off to ride-share to a meeting. I chose to take the back roads home.  As I rounded a cure I was greeted with the most spectacular sunrise over this small lake.  I found a great spot to park and grabbed my camera and snapped these photos.  The wind was blowing like crazy and the colors… actually a wee bit pinker and more intense than the images show.  It's always hard for the camera to capture the color that our eyes see.  Regardless… it was a holy moment.  A gift from God.  And one I couldn't wait to share with you.