Do you feel like you've been endlessly walking through the rain?
Your shoes are wet and squishy… but you trod on.
Some days it just drizzles and other days you're diving for cover… hoping lightning doesn't strike anywhere near you.
You wonder… will the sun ever come out?
Maybe you even have Annie's song running through your head.
The sun'll come out tomorrow…
Believe me… I identify.
The rain… the dark clouds… the thunder and lightning seem relentless… but we cannot let these challenges… great or small dampen or douse our spirits.
We cannot.
We need to change our posture… take off our squishy shoes… dry off our feet… and dry out our shoes.
We need to put sunshine in our hearts…
We need to sing.
Just in case you think I've gone all Polly Anna here… I haven't… though it sounds like I might be closing my eyes, covering my ears, and loudly singing, "lalalalalala" to drown out the noise of the world.
I'm not.
And I'm not suggesting that you do that either.
However, we do need to recognize that as Christ-followers we don't have anything in common with this world.
Some of the most sunny-spirited, joy-filled people I know are those who have walked through countless strong storms in this world.
And then… there's the Apostle Paul…  who encountered ship wreck, stoning, and so much more, and yet he said…
Encourage each other with psalms, hymns, and spiritual songs.
Sing and make music in your hearts to the Lord.
Always give thanks to God the Father for everything
in the name of our Lord Jesus Christ.
Ephesians 5:19-20
If you've been hanging around here for any length of time, you know how much I believe in counting. Specifically counting the gifts, the blessings, the good, the bad, and the ugly in our lives.  And giving thanks.
That's a discipline that makes a big big difference in how I see life.
There's something more….
This week as I was reading I realized I could have sunshine in the midst of the storms.
No… I'm not thinking of the Jimmy Dean's guy running around.  He's so silly.
What I realized is that singing God's praises is a way for us to have sunshine in the midst of the rain.
I think this happens in Florida a lot… but up here in the North it's much rarer.  In fact we get pretty excited when the sun comes out in the midst of the rain.  It's like this amazing occurrence.  It makes our hearts skip a beat and our happy meters fly.
Often when the sun comes out in the midst of the rain… the rain goes away.
Now I know there is a weatherological explanation for that.
To me… the sun chases away the rain. Scientific reasons aside.
I'm not suggesting that if and when we sing God's praises the rain and storms in our lives will stop.
Though… maybe they will.
Think about Paul and Silas deep in the darkness of a prison cell.  What were they doing at midnight while they were shackled and barred?  Singing hymns of praise to God.  The chains fell off… the prison doors fell open… and they were released.  That is powerful.
I'm thinking that singing is super significant.  Especially singing praises to God.
I'm pretty sure we were designed to sing God's praises.
Song is important to God.
If God were to have a love language… it would be song.
Even the birds have their songs. As do the dolphins and whales.
We were created to sing.  Even in the midst of the storms of life.
And maybe especially in those storms.
I have no doubt there is some psychological phenomena that takes place when we sing praises to God.
But, even more, I think there is a spiritual phenomenon.
I believe there is power in songs sung by God's people.
When we sing in community at church God's spirit moves in a mighty way… healing hearts, tenderizing spirits, encouraging the down trodden, and more.  It seems there is a greater manifestation of God's spirit in those moments of corporate song.
Am I suggesting that you walk through your day singing God's praises?
Yes… and no.
I realize the practicality of that.  For most of us singing out loud just isn't something we can do in our work environments or even as we conduct business in the marketplace.
But… we are able to have a song in our hearts.
I will sing to the Lord all my life.
I will sing praise to my God as long as I live.
Psalm 104:33
We can choose to see the rain and storms as beautiful growing events.
When the sun shines day after day and there is no rain, our grass goes from glorious green to bare and brown.  We need the lightning to charge the air so that nitrogen will fall to the ground and nourish the soil.  The earth is thirsty for the rains.  Both the rain and the storms bring life.
Look at life's rains and storms as life-giving.
We grow strong because of the storms.
As the winds blow hard on newly planted trees… their roots are forced to work harder to anchor themselves to the earth.  So as time goes by, they can easily withstand the rains and storms that will surely come their way.
That is true for us as well.
Singing through the rain and storms of life is an anchoring process.
In that process we learn to trust God more… our hope grows… we even experience future grace.
Sing to the Lord a new song
because he has done wonderful things!
His own strong hand and his own holy arm
have won the victory!
Psalm 98:1
As I'm learning to sing in the rain… to walk in faith believing God has something wonderful ahead for me.  I'm not dwelling in the future… but instead it is this knowledge that provides the strength I need to sing through the rains and storms of today. And though I may not see it… I am convinced that God is at work right now… and in the future… and whatever it is that seems too difficult, too challenging, or impossible… he has already made a way… he has won the victory. And that is something to sing about! And in that song of gratitude… the sun shines bright.
When the rain never seems to end… what do you do?
Do you have a song in your heart?
Let me encourage you to join us for JoyDay! and count…. You'll be glad you did!
It's JoyDay!
I'm so glad you're here to join me for JoyDay!  Taking time to count…  the good and the not-so-good… is one of the highlights of my week.  And it's even better when we do it in community.
Will you join with me in counting 'seven' from the past week?
I'll start!
Thank you God for…
showing me that I can sing in the rain.
that beautiful hour with Tim at a new beach where the water was incredible (the photos in this post are from that moment… but I could not capture the softness of the aqua blue)
people who listened and the possibilities ahead.
tonight's absolutely amazing sunset… the best of the whole summer (okay… I know it's fall)
the start of fall that's 8-10 degrees warmer than normal and absolutely fabulous
being my strong tower
your love
Now it's your turn!
Please join me by tapping in your 'seven' in the 'share your extraordinary thoughts' section below. I dare you!
Thank you for stopping by and taking time to leave your sweet thoughts.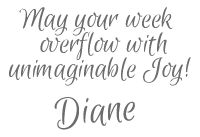 Receive FREE inspiration like this in your inbox!
Sign up Now.