We are a week into the New Year.  Already time seems to be going by too quickly.
There are so many things I want to accomplish.  New goals being set.  I'm trying super hard to become more productive with my time. And, I even started a little accountability support group of sorts with two other blogging friends.  We learn together, share tips, encourage each other, pray for each other, and speak Truth to each other.
Speaking Truth is a big one for us.  It's so easy for us to get sucked into the lies of the world.  You know the lies you have to fight each day.  
That's why it's so important that we have formed this tiny group.  It helps us from getting snagged by the world's way of thinking and keeps us focused on God's way.  We're still very business minded, but all in the context of knowing Whose we are and what we can become in Christ.  I believe that we are going to have a very successful year… by the world's standards… but even more importantly… by God's standards.
Happy are those who don't listen to the wicked,
who don't go where sinners go,
who don't do what evil people do.
They love the Lord's teachings,
and they think about those teachings day and night.
They are strong, like a tree planted by a river.
The tree produces fruit in season,
and its leaves don't die.
Everything they do will succeed.
Though we haven't purposely decided to live by the 1st chapter of Psalms, we are actually doing that when we choose to avoid what we ought, focus on the Lord and His teachings, and meditate on His Word.  The result is that we'll grow strong AND produce fruit.
Will everything go perfectly?  Probably not.  In fact, we individually have things in our personal lives that are plenty challenging right now. But, I am certain that as we stick together, focused on the Lord and on His Word and His ways, pray often, and work hard… we will reap a wonderful harvest.  I have a sense that together we'll see a new level of success we haven't seen before.  I know it's all in God's hands… but this scripture helps me to believe that we will have an amazing year.  And I'm excited.
I have a caveat. There is a key to this success that doesn't have anything to do with our group. In fact, in order for our little group to be really effective, each of us must choose to do this… love the Lord's teachings and think about those teachings day and night. Scripture is clear that if we do this… we will be strong and fruitful.
Do you want to have a year that's strong, fruitful, and successful?
Make Psalm 1 your outline.
And have a blessed and most prosperous year!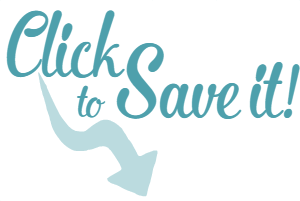 It's JoyDay!
And time to get our joy meters soaring!
Please join me in thinking back over the past week and counting seven things for which you are thankful.  This simple exercise of counting and giving thanks together in this space is something we do each week to reset our compasses and put our eyes back on the Lord.
I'll start…
Thank you, God for…
my blogging friends who are wonderful sisters in the Lord.
your word that breathes life into us and gives us daily guidance on how to live.
the success you have for us and the wonderful year ahead.
the beauty in spite of the bitter cold.  
a few mere inches of snow instead of a foot or more.
for my loving husband who delights in me.
Your amazing love and healing… I am so grateful.
Now…it's YOUR turn!
List your 'seven' in the 'share your extraordinary thoughts' section below.  You'll be glad you did.
Thank you for stopping by and leaving your sweet thoughts.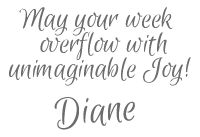 Receive FREE inspiration like this in your inbox!
Sign up Now. 
If you found this post helpful….please pass it on to your friends.