"Don't you mind," said Puddleglum. "There are no accidents. Our guide is Aslan."
—The Silver Chair
I enjoy reading snippets of C.S. Lewis.  So much so that I subscribe to a daily C.S. Lewis devotional.  In actuality, these are not devotionals in the typical sense but are bite-sized excerpts of Lewis' writings from his many books.  Don't tell anyone, but I haven't read the Chronicles of Narnia
series.  I haven't even seen the movies.  However, one winter, my husband did read the first book to me as we sat by the fire in the evenings.  That was pretty special.  That's probably why I enjoy reading these small portions of the famous "children's" novels when they come to my inbox, but I digress.
Regarding the quote from The Silver Chair, I should mention, Aslan is a great lion in the Narnia books and is an allegorical reference to Jesus.
My good friend called me and shared how her husband received some unsettling and unexpected news.  She needed to process it.  And I was a good sounding board. (Or at least I hope I was.) Maybe it was that conversation that caused these words to jump off the screen when I read them…
 "Don't you mind," said Puddleglum. "There are no accidents. Our guide is Aslan." —The Silver Chair
Our lives are filled with accidents and what we call coincidences.
So when I read,  "There are no accidents. Our guide is Aslan." It occurred to me that usually when the mishaps, bad events, and happenstances of life take place… they are our focus.  Our thoughts and actions immediately surround them.
What if…
What if we would look at our situations from a different perspective.
What if we looked to see where our guide, Jesus, is leading us?
On the heels of a big life-change this week, I was reading some excerpts of C.S. Lewis from Mere Christianity
.  Good stuff.  And I thought, "Girl, you need to get the book."  Wouldn't you know it, the next day, we were doing a little garage "sailing" and my husband pulled Mere Christianity out from the 50 cent box and held it up.  I'm pretty sure you can guess my response to him.
I don't consider that an accident or mere happenstance.  Instead, I think I have a divine appointment with that book.  And I'm pretty sure that the Lord guided us there for more than the $2 lamp I purchased.  Undoubtedly there is something within those pages that will open my eyes to knowing Him in a deeper richer way.
As far as my life-change events… I'm still processing them.  But, I'm going to process them now within the framework of… our guide is Aslan Jesus.
What's "happened" in your life this past week?
Look to see how Jesus might be guiding you.
What is it He is trying to show you?
What is it He may be wanting you to do?
Or maybe, where does He want you to go?
Whether your "accident" was something incidental or life-altering… remember:
"There are no accidents. Our guide is Aslan."
I love these verses that remind us how the Lord guides us through all the circumstances in life…
The Lord will continually guide you
and satisfy you even in sun-baked places.
He will strengthen your bones.
You will become like a watered garden
and like a spring whose water does not stop flowing.
The Lord says,
"I will instruct you.
I will teach you the way that you should go.
I will advise you as my eyes watch over you.
This week… don't look at your circumstances… look to your Lord and Guide.
It's JoyDay!
And time to fill up our hearts with joy.
Please join me in thinking back over the past week and counting seven things for which you are thankful.  This simple exercise of counting our thanks is something we do each week to reset our compasses and put our eyes back on the Lord.
I'll start…
Thank you God for…
being my constant and trustworthy Guide.
a wonderful holiday with picture perfect weather and showing me the driftwood that I could "fish" for and the stranger who joined in the "fishing," too.
my dear friend who intercedes in prayer and follows your nudges.
orchestrating the details of my week in ways only YOU could do.
blessing me with a $12 table, $40 dresser and mirror–delivered!, and so much more!
my husband as he chooses a good attitude when it would be easy to do quite the opposite.
being our Redeemer, Restorer, Rebuilder, and our future Hope.
Now…it's YOUR turn!
List your 'seven' in the 'share your extraordinary thoughts' section below.  You'll be glad you did.
Thank you for stopping by and leaving your sweet thoughts.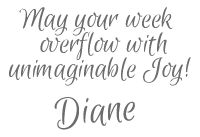 Receive FREE inspiration like this in your inbox!
Sign up Now. 
If you found this post helpful….please pass it on to your friends.
Click any of the sharing buttons at the bottom.