The sky was the bluest blue when we placed our tattered windowpane check bed sheet just inches from the reach of the waves and sparkling waters at our nearby beach. After a sandal was placed on each corner of the sheet, I dropped the large beach bag and then my body onto the sheet.  I sat there, digging my toes into the dampness of the sand.
This little beach excursion had been planned.  Though there have been plenty of decent beach days to take advantage of this summer… the forecast was for a picture perfect day and we didn't want to miss it.
At least not until I awoke.
The early sun was streaming in the window.  The sky was brilliant blue.  And all I wanted to do was to stay in bed.
How can someone go to bed looking forward to something and awake with ambivalence?
Maybe all the weariness of the wait came crashing down on me.
All I know is that when I finally pushed myself out of bed and got dressed, I was so grateful that breakfast was being prepared for me. It was a good one, too.  Fresh cantaloupe and blueberries and a lovely garlicky mushroom and cheese omelette.  I ate more than I needed and then went back to the bedroom to make the bed.
All I wanted to do was stay home.
It took all my available willpower to keep from plopping down on the bed.
Somehow I managed to gather the items we needed and fill our tote for the beach.
All the way to the waters' edge I resisted.  (My husband is a gem because he didn't say anything about my grumpy spirit.)
But something happened after plopping down on that bed sheet we've had for our entire married life.
Maybe it was scrunching the sand with my toes.
Maybe it was the sound of the water and waves.
Maybe it was the lovely breeze or the warmth of the sun on my skin.
Maybe it was watching the children splash and dive into the waves.
Or just maybe…  it was God.
Sitting on the lake shore… I'm in His world and I can't help but soak up all the (His) goodness.
It took a while for me to quit resisting.
I unconsciously gave it up.
And then my heart started to celebrate.
As I sat there I was released from the wait… the unknown… the wondering… the wrestling… the overthinking…
I no longer needed to think about all the cares that weighed me down.
I relaxed.
My eyes were opened to seeing the beauty around me.
I relished seeing the happiness of families and little ones experiencing the big lake for the first time.
And there… there in that moment… I was in the moment.
And in that moment… I experienced the fullness and richness of God.
It wasn't magical.  It wasn't surreal.
It simply was.
There was no past and no future.  All time was right there… right then.
And I was free!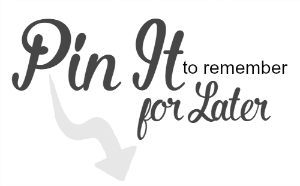 It's JoyDay!
And time to get our joy meters soaring!
Please join me in thinking back over the past week and counting seven things for which you are thankful.  This simple exercise of counting and giving thanks is something we do each week to reset our compasses and put our eyes back on the Lord.
I'll start…
Thank you, God for…
your everlasting love and grace through a hard week.
another possibility and more waiting.
showing us you are in the details.
the internet which allows us to keep in touch with our hurting missionary friend.
taking care of a single mom in some pretty amazing ways.  
my servant-hearted husband.
a stunningly beautiful day that proclaims your goodness and glory.
Now…it's YOUR turn!
List your 'seven' in the 'share your extraordinary thoughts' section below.  You'll be glad you did.
Thank you for stopping by and leaving your sweet thoughts.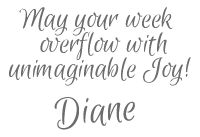 Receive FREE inspiration like this in your inbox!
Sign up Now. 
If you found this post helpful….please pass it on to your friends.
Click any of the sharing buttons above.