In those days a decree went out from Caesar Augustus that the entire inhabited earth should be taxed. This taxation was first made when Quirinius was governor of Syria. And everyone went to his own city to be taxed.

So Joseph also departed from the city of Nazareth in Galilee to the City of David which is called Bethlehem, in Judea, because he was of the house and lineage of David, to be taxed with Mary, his betrothed wife, who was with child. So while they were there, the day came for her to give birth. And she gave birth to her firstborn Son, and wrapped Him in strips of cloth, and laid Him in a manger, because there was no room for them in the inn.

And in the same area there were shepherds living in the fields, keeping watch over their flock by night. And then an angel of the Lord appeared to them, and the glory of the Lord shone around them, and they were very afraid. But the angel said to them, "Listen! Do not fear. For I bring you good news of great joy, which will be to all people. For unto you is born this day in the City of David a Savior, who is Christ the Lord. And this will be a sign to you: You will find the Baby wrapped in strips of cloth, lying in a manger."

Suddenly there was with the angel a company of the heavenly host praising God and saying,

"Glory to God in the highest,
and on earth peace, and good will toward men."
When the angels went away from them into heaven, the shepherds said to each other, "Let us now go to Bethlehem and see what has happened, which the Lord has made known to us."

So they came hurrying and found Mary and Joseph, and the Baby lying in a manger. When they had seen Him, they made widely known the word which was told them concerning this Child. And all those who heard it marveled at what the shepherds told them.  But Mary kept all these things and pondered them in her heart. The shepherds returned, glorifying and praising God for all the things they had heard and seen, as it had been told them.  —Luke 2:1-20


This is the beginning of a true love story.
The story of a Father and His Son.
And Their great love for you and me.
If it were not for this love… why would the Father have allowed His Son to make such a great sacrifice?
Why would a King allow Himself to be subjected to humiliation, rejection, and death… if it were not for love?
Questions to contemplate…
How do we really know this is about love?
Jesus said this… "I have loved you even as the Father has loved me." John 15:9
That is a wonderful thought… but how do we really know He loves us as the Father has loved him?
"And here is how to measure it—the greatest love is shown when a person lays down his life for his friends." John 15:13
Jesus exemplified that love for us when He came to earth, suffered, and died for our sins.
God is so rich in mercy; he loved us so much that even though we were spiritually dead and doomed by our sins, he gave us back our lives again when he raised Christ from the dead—only by his undeserved favor have we ever been saved— and lifted us up from the grave into glory along with Christ, where we sit with him in the heavenly realms—all because of what Christ Jesus did.   Ephesians 2:4-6
This is love…
This an amazing gift…
This is God's gift to you, and not anything you have done on your own. Ephesians 2:8
When you're offered a gift you have a choice… you can either receive it or reject it.
It's rare that we would reject a gift.
Generally, we receive gifts… though we may set them aside or return them for something else.
This gift that God has offered us is not a gift to be set aside.  It is a sacrificial gift.
It's the ultimate love gift.
This Christmas you have the opportunity to accept God's gift of love… new life that comes from receiving the gift of Jesus and choosing to follow Him and make Him your Lord and Savior.
If you haven't already… I hope you will open your hands and heart right now and receive it gladly.
Nothing will make Christmas more meaningful than to accept the ultimate love gift… Jesus.
Thanks be to God for his indescribable gift!
This is the 4th Sunday of Advent and today we light the candle of LOVE.  My hope is that this devotional will cause your heart to swell with joy for this amazing gift of Love.
Previously we lit the candles of Hope, Peace, and Joy.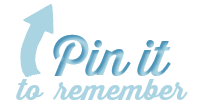 It's JoyDay!

And time to get our joy meters soaring!
Please join me in thinking back over the past week and counting seven things for which you are thankful.  This simple exercise of counting and giving thanks together in this space is something we do each week to reset our compasses and put our eyes back on the Lord.
I'll start…
Thank you, God for…
this amazing sacrificial love gift that we celebrate at Christmas.
your kindness that was shown through the auto center manager who went out of his way to fix our wiper blades.
friendships… old and new.
how you provided a small piece of furniture and how it made this little space feel so homey.
a delicious new recipe.
Tim's extra work!!
Your amazing love.  May we not keep this gift of love to ourselves but generously share it with others.
Now…it's YOUR turn!
List your 'seven' in the 'share your extraordinary thoughts' section below.  You'll be glad you did.
Ideas for observing Advent…
Light the Candle of Love :: Christmas Printable 
This is Perfect Love
Merry Christmas!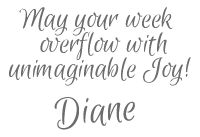 Receive FREE inspiration like this in your inbox!
Sign up Now. 
If you found this post helpful….please pass it on to your friends.