This shop has been compensated by Collective Bias, Inc. and its advertiser. All experiences and opinions are mine alone. #SandwichWithTheBest #CollectiveBias
Each year from May through October you can be sure to find me, bright and early, every Saturday morning at my local farmer's market. It's the high point of my week. Every just-picked fruit or vegetable is waiting for me. So much goodness and I didn't have to sweat in the sun nor pull a single weed to enjoy the bounty. I confess, everything looks and smells so wonderful, that I sometimes get a little carried away with my purchases.
As a small child I tagged along with my dad each Saturday. He had certain farmers whose booths he made sure to visit for the juiciest tomatoes, the most tender yellow wax beans, and the sweetest Red Haven peaches. Now, I'm still looking for those young yellow beans… and also for tender swiss chard, pastured farm eggs, sweet peppers, and yes… pretty much whatever fruit is in season.
Here's a little video of my recent trip to the farmers' market.
I'm so grateful for those memories of Saturday visits at the farmers' market with my dad. Often after we returned home, my dad would make a summer stacked sandwich for the two of us. It was usually a cheese or ham and cheese sandwich LOADED with some of the veggies we just brought home from the market.
Since the farmers' markets are overflowing with a bounty of veggies, I thought I'd share with you my version of my dad's amazing veggie stacked sandwich. I'm pretty sure you'll want to create one for yourself and someone special, too.
After my trip to the farmers' market, I stop by Walmart for a few things… like the incredibly delicious Pepperidge Farm® Cheese Bread 3 Cheese Italian, Hellmann's® Real Mayonnaise, Hillshire Farm® Thin Sliced Honey Ham, and whatever cheese strikes my fancy that day.
My dad was fanatical about getting his ham sliced paper thin at the deli, but now, Hillshire Farm® yummy ham is sliced ultra thin and there's no need to stand in long deli lines. Yay!
There's one more item you might want to pick up if you don't have one. It's a vegetable mandoline. I know it sounds like a musical instrument, but really, your heart will sing when you discover how easy it is to use this super duper vegetable slicer, especially if you want super thinly sliced veggies which are the secret to this amazing simple summer stacked sandwich. At the very least see if you can find a vegetable slicer that has a fixed slicing surface that slices super thin.
Nearly every deli ham sandwich seems to come with lettuce and tomato. And though that is pretty good… today we're going to think outside the box for our green and red… we're going to use cucumbers and sweet peppers. Not only is it a little tastier, but the crunch is ah-mazing!
Just in case you've never used a vegetable mandoline, here's a little overview of how it works.
Unless you purchased a fixed blade mandoline, there will be a little adjustment for your blade so that you can set the thickness of your sliced veggie. My mandoline has a dial on the side that when pushed in will turn to rotate the mechanism to adjust the slicing thickness.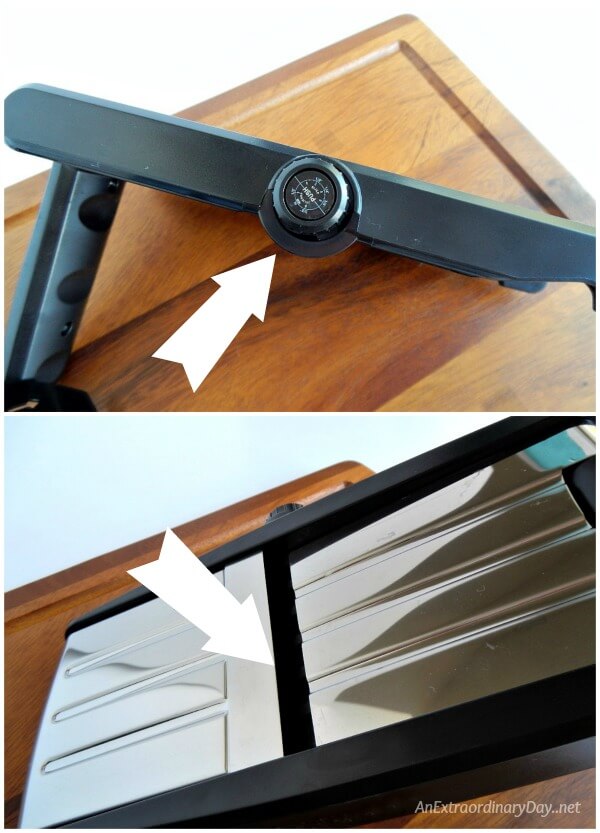 You can see here that there is a little gap. That is the cutting edge where the veggies slide across to get sliced off.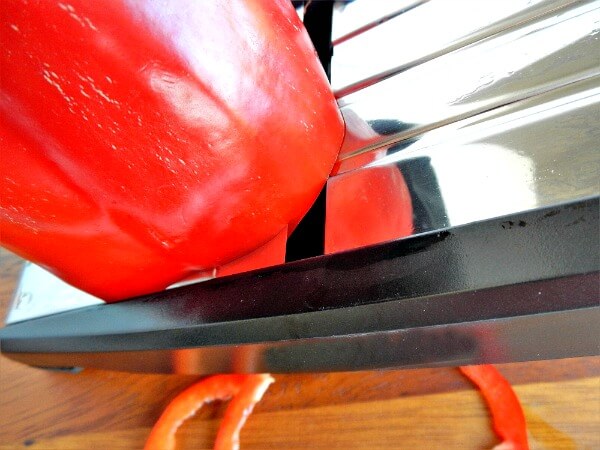 You'll want to experiment with the dial and blade to get the thickness you desire.
My mandoline came with a food pusher to protect my fingers from getting accidentally sliced. I encourage you to use it. Sometimes I don't use mine until I get closer to the blade. Whatever you do… protect your fingers at all cost.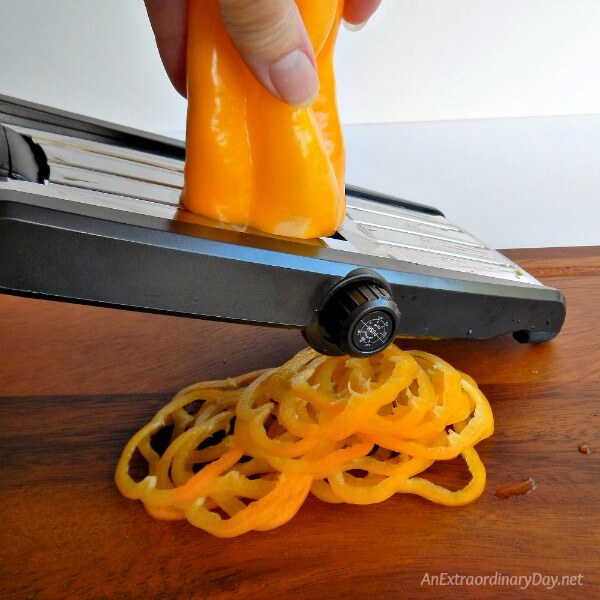 You will be dragging your veggie from top to bottom over the blade and a lovely sliced vegetable will come out the bottom. Perfection! And so much easier and faster than slicing vegetables with a chef's knife.
If you're like me and like to switch things up… you can always slice some red onion and radishes to add to your sandwich for a little heat. I sliced some here just for the colorful inspiration and because I was having fun with my mandoline. Yup… I love my kitchen tools.
Simple Summer Stacked Sandwich

Assemble this killer sandwich with these important ingredients…

Pepperidge Farm® Cheese Bread 3 Cheese Italian
Hellmann's Real Mayonnaise® 20oz. squeeze
Hillshire Farm® Thin Sliced Honey Ham lunch meat 9 oz Resealable Tub
Your favorite cheese – I used colby jack
Thinly sliced cucumbers
Thinly sliced sweet peppers (mix and match your colors for a prettier sandwich)

There's not much to this recipe… Spread a generous amount of mayonnaise on your bread and then it's simply slicing and stacking. You can make a pretty tall stacked sandwich when you slice your veggies really thin with a mandoline.
Just look how pretty it is…
Here's a little video of my amazing sandwich creation.
Warning… you should probably grab a napkin… uncontrollable drooling may ensue.
By the way… if you think that you can't use mayo because… fat… STOP that thought! I bet you didn't know that fat is essential to your body's ability to process all the nutrition those veggies contain. Without the fat… you just won't benefit an iota from all that goodness. You can thank me later for giving you permission to enjoy creamy rich Hellmann's mayo. You're welcome!
Oh… and I also need to warn you that when you sink your teeth into this crazy good sandwich you're not going to be able to stop at one bite. You're going to be all caught up in enjoying all that hammy cheesy veggie goodness.
I have to tell you, I've been making this sandwich for years on premium rye and pumpernickel which are sooo sooo good. But, one bite into this fresh 3 cheese bread and I said… "Oh my goodness! This is so delicious." And yes… I said that with my mouth full of bread and ham and cheese and cucumber and sweet pepper. Because… Wow!
The Pepperidge Farm breads at my store are always so popular that this time, they were already out of my favorites, seeded rye and pumpernickel, so I was "forced" to make another selection. Sometimes we need to get out of our ruts. Best thing ever… discovering yummy 3 cheese bread!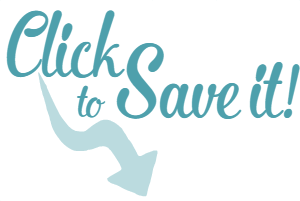 Summer is just hanging on by a thread. Make the most of summer's final days by serving up quick, easy, and super delicious meals like my amazing simple stacked ham and cheese and veggie sandwich. It's so fresh! Free yourself from standing over a hot stove AND get your family to eat ALL their vegetables. You can't beat that!
I'd love to hear about your favorite stacked sandwich… and if you have a special farmers' market memory… and what veggies and fruits are YOUR favorites!
Thanks for stopping by today… I can't wait to hear your lovely thoughts!

Receive FREE inspiration like this in your inbox!
Sign up Now.