Just when you think you can't add one more think to your holiday to-do list, you realize you have forgotten about dessert.  Sure there are plenty of Christmas cookies, but really, you want to have a dessert to finish off your meal.  I have a wonderful and easy holiday cake recipe for you that's absolutely delicious and is filled with the flavors of the season. It's a cake mix recipe that's been tweaked so you can say it's homemade. [wink]
I LOVE egg nog for Christmas and New Years celebrations.  There is something about that flavor mix that is so very festive. What I love about this recipe is that you are not overcome with a spicy flavor, but enjoy a warm hint of holiday spices.
Last weekend I shared it with my small group and it was a hit.  Everyone loved it and the host who does not like chocolate at all had two pieces and even saved an extra piece to enjoy the following day.
Chocolate?  Yes… this recipe includes both a German chocolate cake mix and pumpkin.  It's deliciously moist, too.
What takes the cake to the next level is the frosting.  Again, this is a prepared frosting.  I used Pillsbury because it has a better ingredient mix.  And I tweaked the frosting, too.  Do you see the little specks of nutmeg in the frosting?  It's so good.  Almost like having eggnog on your holiday cake.
Just for fun, and because I LOVE egg nog! I served egg nog with the cake.  And if you want an extra treat, serve small slices of your cake in a small low bowl.  Fill small pitchers with egg nog and allow your guests to pour a little egg nog into their bowls of cakes.  Seriously… it is way too yummy.
Is your mouth watering?  Mine is.  I'll be making another cake on Friday to bring to my in-laws for their Christmas Eve gathering.  It isn't imperative, but I discovered that if this cake sits for a day, the flavors seem to meld together and it's even better than just freshly cooled and frosted.  We all love the idea of a make ahead dessert, don't we?  Another holiday prep win in my book!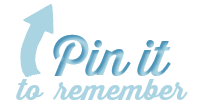 Now that I've spilled all the details… here's the recipe!
 Easy Holiday Cake

Preheat oven to 350 degrees

Cake Ingredients

1 Betty Crocker German Chocolate Cake Mix
1 Cup Solid Pack Pumpkin
3 Large Eggs
1/3 Cup of Melted Butter
1 teaspoon Pumpkin Pie Spice
1 Cup Milk
(1 T butter and 2 T flour)

Frosting Ingredients

1 16 oz. can of Pillsbury Buttercream Frosting
1/4 – 1/2 teaspoon of Nutmeg

Cake Instructions

Butter a 9×13 baking dish and dust with the flour.  Set aside.
Melt butter and set aside.
In a large mixing bowl, combine eggs and butter until smooth, add pumpkin pie spice and pumpkin and mix until smooth, gradually mix in milk and then, gradually add cake mix, blending by hand with a wire whisk or on low with your mixer. Then on medium speed or with your whisk, mix for 1 minute, making sure to scrape down the sides as you go.
Pour your batter into your prepared baking dish.
Bake at 350 degrees for 35+ minutes or until a toothpick inserted in the center comes out clean,
Let cool completely before frosting.

Frosting Instructions

Using a table knife or narrow spatula, stir the frosting in its container until it's soft and smooth.
Add a rounded 1/3 teaspoon of nutmeg and blend into the frosting evenly.
Spread on top of your cooled cake.

Serve and Enjoy!
This really is a perfect treat for Thanksgiving, Christmas, and New Years.  Really I think I could enjoy this cake just about anytime… all fall and through the winter holidays. I hope you enjoy your Holiday Cake as much as we do.
Do you have a favorite holiday dessert recipe that's quick and easy?
More Holiday Treats to Make…
Easy and Delicious Peanut Butter Fudge Recipes
Amazingly Delicious Chocolate Christmas Cookies ~ A Cup of Christmas Tea
Amazingly Light and Delicious Chocolate Chip Cookies
Merry Christmas!!
Diane
Receive FREE inspiration like this in your inbox!
If you found this post helpful….please pass it on to your friends.