The lilac in full bloom
Is its flower or fragrance
The more beautiful?
Do you love the fragrance of a lilac? 
I certainly do.  So much so, that I decided that I needed to plant some lilacs to enjoy their fragrance and beauty.
My husband jokes that I continuously created new gardens around our first house.  One I created, was a lilac garden near the French doors opening out to our backyard sitting area.  I chose the miniature variety, Miss Kim
, partially for its petite size, but also because of its wonderful later bloom and long-lasting fragrance.
Its flowers are more fragile and less robust looking than the French variety, but the bush has beautiful green leaves that don't mildew and it doesn't spread and can be kept small with a little bit of careful pruning immediately after flowering.  Butterflies and hummingbirds are also fans of Miss Kim, which also endears her to me.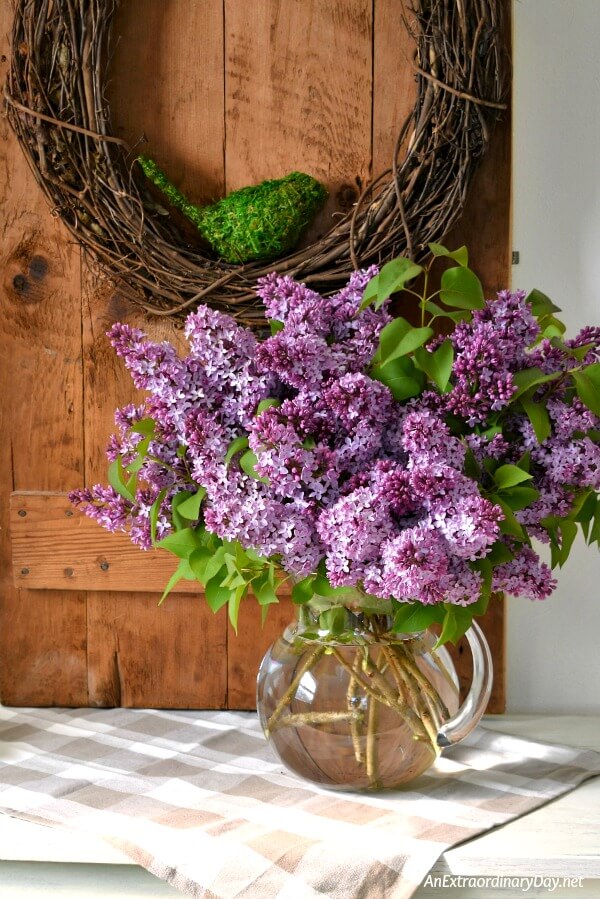 We have moved several times since those days of garden creation at our first house.  Not a single home since has been graced with lilacs.  But, that doesn't stop me from enjoying lilacs.  Except for the two years when we lived in Indiana, most all our homes have been in suburban areas that skirt rural, more natural and undeveloped areas.
It's in those more natural areas that I keep my eyes peeled wide as we drive the byways looking for whatever is blooming at that season.
On our way back from the mall one Sunday afternoon, we took a different route past an area of light industry.  Set back some distance from the road, the land in front of the businesses was filled with all kinds of wild beauty. And there, just on the other side of a metal road barrier, was a huge lilac bush.  It was stunning.
The average traveler would not have noticed it amidst other bushes and trees.  But my "trained" eye spotted it in passing.  Of course, we turned the car around and came back to park in a safe place near the lilacs.
What to know a little secret?
I keep a pair of garden pruners in the door pocket of my car and a pair of loppers in the trunk.
This girl is prepared!!  Prepared for taking careful judicious snippets of roadside finds that Mother Nature leaves for me.
Please don't freak out and think I'm destroying nature.  Keep in mind that I am a gardener and so I carefully prune in a way that is good for a shrub or plant and most people would have a hard time even seeing that I had pinched some goodness from Mother Nature.  (And don't worry, I don't pinch from yards and gardens.)
After coming home with an armful of the most delightful smelling lilacs, I simply arranged them in a clear pitcher I scored at the thrift shop. And then, I couldn't resist putting together a vignette.
I can't tell you how much these little gathering and creating moments make my heart swell.  It might seem odd to say that I feel like I was made to do this… but I kind of do.  It might not be life-saving or fighting for human rights or for that matter, even teaching truth. Yet, in a small way, it IS lifesaving for me.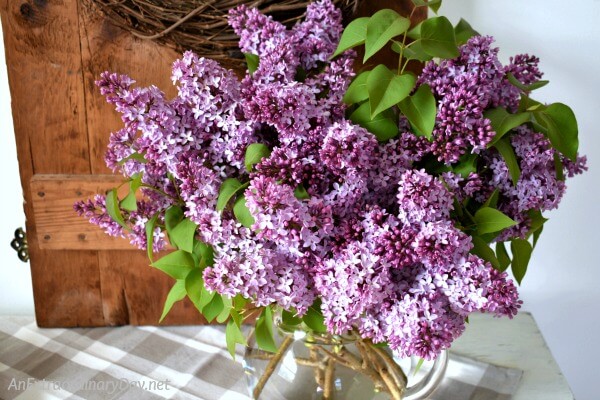 When we walk through challenging times we often struggle to simply survive.  It's these little things, like gathering lilacs and making a pretty vignette that help me move from surviving to thriving.
It's these little things we can do to boost our mood, to exercise our creativity, and to breathe.
You'll find that these simple and free activities will nurture your spirit and help your shoulders and body relax.
Somewhere amidst the too many boxes, we have in storage far far away, is a little book that tells the lore and meaning behind flowers.  As I was enjoying the heady lilac fragrance, I started wondering about the lilacs and why they might have been grown and given, back in the days when those kinds of things mattered.  Since I wasn't going to drive 8 hours and search through my storage units filled to the brim to find that tiny book, I did a bit of online research.
I wasn't surprised to learn that the spring blooming lilac symbolizes spring and renewal.  So many flowers seem to be associated with love and romance and lilacs are too. The traditional lilac color is a light purple which symbolizes a first love. White lilacs symbolize purity and innocence… Violet symbolizes spirituality… Magenta lilacs symbolize love and passion… and Blue lilacs symbolize happiness and tranquility.
What I was surprised to learn was that lilacs are also a symbol of confidence. Maybe that is good to know.  On those spring days when you're feeling a bit nervous and unsure of yourself, pick a bunch of lilac blossoms, or gather a bunch of faux lilacs from the craft store to display as a reminder that you can stand strong in the Lord and in HIS mighty power.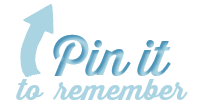 They may not be long lasting, but a bunch of lilacs will do much to inspire, nurture, and revive your spirit.  And if you don't have any bushes in your yard, or your neighbor isn't up to sharing hers, keep your eyes open for roadside finds.
~ ~ What kinds of things do you do to revive your spirit? ~ ~
If you haven't already…. I'd love for you to take a few moments to fill out my 2017 Reader Survey.  It's totally anonymous and will help me craft new extraordinary content for the blog that better meets your needs and interests.  Thanks so much for helping to make this spot, extraordinary!

Did you notice the cute mossy bird?  He is so fun!  You may have seen him make appearances in other posts.  I'll be back soon with a quick little tutorial showing you how I made him.
Thanks so much for popping by today!
If you enjoyed this post, please use the sharing buttons to share it with your friends and "pin it," too.

Receive FREE inspiration like this in your inbox!
More Pretty Vignettes to Inspire You
5 Quick and Easy Steps to Making a Spring Vignette
Feed Your Spirit with a Beautiful Ranunculus Bouquet