Do you feel like you are already on the quickly spinning hamster wheel?
For many of us, the holidays are so busy we hardly have time to breathe.
I don't think that is how Thanksgiving and Christmas are supposed to be.  Do you?
Have you ever thought about observing Advent?
I'm not talking about the little calendar where you open the door each day in December as you countdown to Christmas. or even the very fun games and gifts and random acts of kindness that families can do together for Advent.
No, I'm thinking about observing Advent in a more quiet way.
Deciding right now to carve time out of the schedule to reset ourselves each day.
To contemplate the true meaning of Christmas.
To be in awe of God's wonderful Gift to us and Whom we are celebrating.
Advent begins on Sunday, December 1 and concludes on Tuesday, December 24.
Now is the time to get everything ready for observing Advent.
(If you are reading this well after December 1st….just jump in and enjoy the blessing of observing Advent…even if only for a week.)
You know I love pretty decor and creating little moments in my home.
Setting up an Advent "wreath" is a wonderful way to have a spot for quietly observing Advent.
This is something you can do individually or as a family.
I confess that I am smitten with the nontraditional Advent Wreaths.
Actually, many of the ones here are not even wreaths, but a collection of four candles.  A single candle is to be lit each day of the first week of advent and then on the second Sunday, we light the second candle and then each daylight the first and second candle, adding in the third and the fourth on each of the following Sundays.
Some people use all white candles.  Red are more popular in the Scandinavian countries.  That is the tradition I knew growing up.  In observing Advent many people choose a set of three purple candles and pink candle for the symbolism.  Choose whichever is most meaningful to you.  Sometimes a fifth candle is added and lit on Christmas Eve or Christmas morning.  There is additional symbolism for having candles in a round wreath and using evergreens for the decoration.  If you find the symbolism helpful that is great, if not, don't be constrained by it.
I encourage you to make your own arrangement of candles for observing Advent.  Or if you're not inclined to make one, order a Fresh Balsam Advent Wreath with Candles
 here from Amazon.
Now that you have an Advent wreath or a grouping of candles, what are you going to do?
If you like doing things digitally, go to Bible Gateway and sign up for one of their Christmas or Advent devotionals that will be delivered for FREE to your e-mail box beginning December 1.  If you sign up later…no problem….you should get your e-mail the next day for the appropriate day.
Edited:  I found another brief devotional that I am enjoying, you might like it too: Good News of Great Joy*
If you prefer to go through a special devotional book, might want order Ann Voskamp's new book, The Greatest Gift: Unwrapping the Full Love Story of Christmas.
 It's available in both hardcover and Kindle versions.  And there's even a link to her website for readers who have purchased the book to download 25 beautiful ornaments to be used to make your own Jesse Tree, also.
This devotional with daily scriptures and prayers, Advent and Christmas Wisdom from Henri J.M. Nouwen
is especially good for contemplation.
Max Lucado is a popular modern storyteller.  His brief Celebrating Christmas with Jesus: An Advent Devotional
 is also available in paperback or Kindle form.
Amazon has many good resources for observing advent with children
.  We all love the fairy tale of Santa Claus, Father Christmas, or Sinterklaas and have so much fun with that Christmas story, and many families love doing the Elf on the Shelf.   Why not do something different this year.  Something that will give a deeper meaning to Christmas and draw kids' thoughts away from themselves and the gifts under the tree to the best gift ever given, Jesus.
I am an Amazon affiliate and I will be paid a small percentage for any of your purchases
through these links at Amazon. Thank you!
If you wish to "Pin" any of the images above, please be sure to click on the image first
so you can "Pin" at the source.  Thank you.
Maybe this sounds like one more thing to do.  
That's certainly not my intent.
Instead, I believe that when we set aside time for quietly observing Advent we somehow gain more time in our days and more peace in our hearts.  Will you join me in it?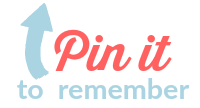 Do you and/or your family have a tradition of observing Advent?
I'd love to hear about it.
Thank you for stopping by today.
I appreciate you and your sweet comments make my day.
Wishing you an Extraordinary Christmas Season!
Diane
I'd be delighted if you'd share the goodness here with your friends.

To receive FREE bits of inspiration like this
in your inbox or reader, subscribe now.
*Good News of Great Joy  © Desiring God. Website: desiringGod.org