Isn't it fun to decorate your home for spring? I'm so excited to show you how you can make this inexpensive and whimsical mossy wall bunny for your spring or Easter decor.  It goes together pretty quickly and doesn't require a bunch of exotic craft products you'll never use again. You might need a quick trip to Hobby Lobby or Michael's, but if you do… you can fly in and out and don't forget to use your coupon there.
My favorite thing about this adorable bunny is that although it's fabulous for Easter decorating, it has staying power for all of spring.  And if you live in the north like me… oh my goodness… you are probably thirsty for spring AND green.
I know the green will be coming soon… especially after all this rain we're having.  As I look out my window right now I see a very flat gray world… from cloudy skies to the leafless silhouettes of the trees.  Some days… I feel like I live in an Ansel Adams photograph.
Green represents new life.  Growth. And hope.
Mother Nature is slow to awaken here in Michigan. My friend says she has snowdrops in her backyard and I've been seeing crocuses dotting the edges of the sidewalks and gardens as I drive through town. Oh, how I welcome these first bits of green and color.
Last week I purchased a bunch of purple tulips and displayed them in my newly polished silver bowl. That was the beginning of bringing life to my home.  And then I created this elegant mossy spring vignette.  It was just the touch we needed in our small space.
I know you want to make your own bunny… so let's get "playing."
How to Make a Mossy Wall Bunny

Supplies
A large sheet of cardboard – a least 20″ long x 16″ wide.
Marker
Cutter
Tacky Glue – I like this brand because it dries strong and quickly
Moss (Preserved Moss – not Spanish Moss – Hobby Lobby & Jo-Ann carry it.)
Scissors
Hot Glue Gun & Glue
Ribbon (I used 1.5 inch wide grossgrain.)
Plastic to protect your work surface
Assembly Instructions
Choose a combination of plates or bowls from your cupboard that will give you the sizes you need for your bunny's body.  Make her as slim or as plump as you wish. (Note: I picked up my cardboard from Aldi.  They always have boxes there when you shop which are handy for projects like this.)
Draw around your plates with a marker and cut out Bunny's body with your cutter… being sure to keep her head attached to her body.
Also be sure to cut bunny ears.  I sketched one out and cut it and then flipped the cardboard and traced on the other side of my large sheet of cardboard and then cut it out.  After putting the ears on Miss Bunny's head I thought they were too big, so I trimmed them down.  Ear size is rather subjective in my opinion.
Attach Bunny's ears to her head. I used a little glue and packaging tape to do that.  In the second photo, you can see how they look.  The third image shows a loop of bakers twine that I knotted and glued to the back of Bunny's head at the base of her ears.  At first, I attached it with tape, but she fell off the wall, so I re-attached the hanger with hot glue and it's just fine.
Now it's time to mossasize your bunny rabbit.
This is such an easy step… cover your cardboard bunny frame with Tacky Glue.  Work one segment at a time.  I started with the body and after I applied the glue liberally, I simply tore off pieces of the moss and pushed it down on the gluey body.  Continue until you have completed cover that body section, making sure that you fill in any gaps where you see the cardboard.  Then… continue to the head, and then to the ears.
Now it's time to flip your bunny on her mossy front and get out your scissors and give her a little trim.  Be careful not to trim too close to the cardboard or you'll be seeing cardboard from the side of her.  If you wish… you can always run a bead of glue along her cardboard edge and smoosh some moss on the edges just to be sure.
And then she's done and ready for her finery.
Miss Bunny is just like you… she LOVES to look pretty.  So… I created a lovely neck bow for her with pretty trails and a lovely flower from the same ribbon for her hair.
Here's a great bow-tying tutorial that you can use to make a bow similar to the one I made for Miss Bunny.  And I found this fabric flower tutorial here for making a pretty flower that was very easy to follow.
Do you have a spot just begging for you to add a bit of springy whimsical wall decor?
I'd love to hear where you're going to place your mossy bunny and what color you're going to make her pretty bow.
To learn more about this elegant spring vignette, be sure to see how I created everything here and learn how I made those cute mossy eggs, too!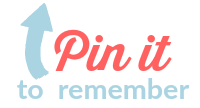 Thanks so much for popping by today!
If you enjoyed this post would you please use the sharing buttons to share it with your friends and "pin it," too?

Receive FREE inspiration like this in your inbox!
Here are a few more Easter Ideas…
My Favorite Easter Centerpiece ~ It's Easy & Inexpensive, too!
Make an Eggstra Special Easter Mason Jar They will Love