It's amazing what one simple handmade touch can do to bring spring into your home. Learn how to make a moss shamrock to add to your home decor vignette for St. Patrick's Day. 
Do you love to decorate your home with small seasonal vignettes?  I find that they not only provide color and textural interest, they give me a venue for displaying my home decor craft projects.  If this isn't something that you're in a habit of doing, I hope this post will encourage you to have fun with your home decor in a small but rewarding way.
A few months ago I transformed a rummage sale chest and a pair of tall shutters from the Habitat for Humanity store with a few coats of paint.  I couldn't be happier with how they complement my rug.  In an upcoming post, I'll share all the details about those very fun makeovers.  But, today, I want to inspire you and show you a quick and easy project that is classy and a bit whimsical all at the same time.
First, let's talk about what makes up this simple vignette. 
Beginning on the left is a sweet little-handled basket filled with a button fern I picked up from Walmart for $3.74.  That fern is a steal and I only have to keep it alive until spring when I begin making little shade garden containers for my balcony. The basket came from a friend last year around Christmas.  She said she couldn't use it and hoped I could.  It was dark blue and had snowflakes painted on it and the handle had ceramic overhandle.  In my small space, the basket would be more useful to me in a nonseasonal way, so I took a hammer the ceramic overhandle and smashed it to bits.  Picking up my paintbrush and the same paint I used to paint the shutters, I had a classy new basket in 15 minutes.
My lamp was a purchase from Home Goods.  I love the design, but it's a wee bit modern for my decor, plus it doesn't match the brass drawer pulls on the chest, though with the popularity of mix and match metals and styles maybe it doesn't matter.  But, since I only spent $29 for it, if I should choose to paint it, I won't feel like I've damaged something of great value.
The star of this vignette is the Dollar Tree round tray framing a handmade moss shamrock that I made. Isn't it darling?  I elevated it on a plate stand which I placed on a book for extra height and added the mossy rocks (also from the dollar store) to give the whole vignette a fresh woodsy feel.
Last week I stopped at the dollar store for one thing and while I was there, felt compelled to walk down the housewares aisle.  There I spotted a few faux silver serving trays.  I had no idea what I needed them for but sensed I needed to purchase two.  This one is PERFECT in size and shape for displaying my mossy shamrock.  There is one thing though… it was a little bit too bright and shiny for my spot.  So I tarnished the plate.  Yup.  I'll be sharing in another post how I did that.  It was super easy, with great results.
Because I know you'd love to create a simple sweet St. Patrick's Day vignette like this, here is a tutorial so you can make a moss shamrock, too.
How to Make a Moss Shamrock
SUPPLIES
The following affiliate links are included for your convenience.
Scrap paper to make a template ~ I cut out hearts and made a template as you can see here.
Cardstock or heavy construction paper or poster board ~ I chose green so that any moss that might be missing will not show the background.
Preserved Moss ~ I had moss leftover from making Mossy Eggs and Easter baskets.  It's great to have on hand.
Mod Podge 
Scissors
STEPS
Steps 1-3 ~ Create a template for your shamrock from scrap paper, trace it on your cardstock, and then cut out of cardstock with scissors.
Steps 4-6 ~ Paint your paper shamrock with Mod Podge in sections and press your moss down into the glue.  Continue until you have covered your shamrock.  Don't worry that it will look like a messy blob. Just be sure to fill it well so no paper shows.
Steps 7-9 ~ Flip your shamrock in making over, using your scissors, cut off any of the moss that sticks out beyond your shamrock paper.  You'll want to do this with the backside up.  Apply sticky tack to the back of the shamrock.  Place your shamrock anywhere you want.  The sticky tack will hold it in place well.
That's it!  So quick, easy, and simple to do.  It is a bit messy but so worth it to get this beautiful rich mossy shamrock.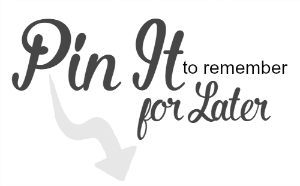 How do you decorate for St. Patrick's Day?
Thanks so much for popping by today!
If you enjoyed this post, please use the sharing buttons
to let your friends know and "pin it," too.

Receive FREE inspiration like this in your inbox!
Sign up Now.
Discover MORE St. Patrick's Day Inspiration HERE!
St. Patrick's Day Mason Jar Happiness with Flowers and Fun
How to Make a Super Easy and Simple Shamrock Wreath
Decorating the Mantel for St. Patrick's Day with Book Pages
Celebrating St. Patrick's Day with Irish Cocoa and a Chat
Easy to Make St. Patrick's Day Basket
Fun and Fabulous Ideas to Celebrate St. Patrick's Day
PLUS More Ways to Decorate with Moss

Adorable Mossy Bunny You Can Easily Make
Why I Celebrate St. Patrick's Day in Small Ways
An Elegant Mossy Spring Vignette & How to Make Perfect Mossy Eggs
How to Make a Lovely Mossy Easter Basket
How to Make a Stunning Tulip Arrangement in a Basket ~ So Easy!