Moments.  That's what my friend calls little vignettes.  Don't you just love that term?
How to Create a Simple and Easy Valentine's Day Vignette
As I was organizing my studio, you know, the one I talk about showing you but never do? I uncovered a little frame I picked up at the thrift store last year, and I remembered Jennifer's post I had read that morning and pinned, and just like that…I was inspired. So instead of defaulting to "too busy,"  I sat down at my table and had some Valentine fun creating a little 'moment.'
If you follow An Extraordinary Day on Facebook, you'll see that I like to share free printables on occasion.  Little bits of graphic art are a fun way to give meaning or interest to a vignette.  Or, simply stand alone, looking fabulous.
My printer and my computer aren't talking these days.  It's frustrating.  But, I had an idea to look through my basket of cards for a bit of graphic art.  I found this simple card that I hadn't sent to anyone and cut it down to fit the frame.  I put the glass behind the card in the frame.  This bit of art gives the vignette purpose. (Note: in a photo or two, you'll see that the card slipped down a little.  I fixed that with a dot of sticky tack.)
I loved how Jennifer used some burlap and an antique heart and key in her fancy frame…and that inspired me to dig out a lovely pewter heart.
I had a small piece of burlap in my stash and cut it to fit and placed the pendant on top.  It seemed blah.  Earlier I had been cutting pieces of discontinued Longaberger fabric samples from their cardboard holders, so I grabbed the pile to see if one might do the trick.  I love this fabric.  For me it has a hint of a woodland look and the bit of red was just what was needed to give it life. The burlap is secured to the backing piece with some double stick tape.  The fabric topper is also taped in place.  I'm planning on taking them apart after Valentine's Day.  If you want yours to be more permanent, you'll want to use a little glue.  The glass was not used.   To secure the pendant I simply looped it over the top of the back insert to the frame and slid the backing piece in place to hold it…so easy.
Since the fabric had a woodland look to me, I thought it would provide textural and color contrast and keep my vignette from being too foo-foo (is that a word?!) by adding in the giant pine cone. I set all of this in one of my favorite baskets.  To brighten and replicate the neutral colors in the frame, while providing textural contrast, I added a vintage doily to the tray.
All this sweetness is fun for Valentine's Day.  But, I wanted to do one more thing to make the vignette meaningful.  One year for Valentine's Day my husband gave me this little vintage heart box that he picked up at a local antique store.   I've written down Bible verses about love to add to the box.  During Valentine's week, I thought it would be meaningful to pull out a verse and read it and meditate on the verse.  After all, this is the love holiday and now, more than anytime, we all need to be more loving towards each other, don't we?
You may want to choose your own verses.  To make it easier, I have seven for you.  Each one is linked to Bible Gateway so you can copy them into your program, like Publisher, and print out and cut into strips for your little heart box.   Because I have a wild idea that just maybe you might want to do this too!
Here they are in no particular order… Matthew 22:37, 38;  John 3:16;  Ephesians 5:1, 2;  1 John 3:16;  Colossians 3:12-14;  1 John 4:7-12;  1 Corinthians 13 (the love chapter).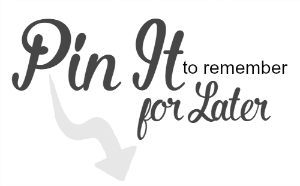 So there you have it.  A Valentine Moment with Meaning.
I'd love to hear what you do to make your Valentine's Day special or meaningful for you and yours.  "Share Your Thoughts" below.  I read and respond to each one.
More Valentine Inspiration…
How to Make Stunning Valentine Wall Art with Mailing Boxes
25 Lovely Ways to Make Your Valentine's Heart Sing
Skip the Red and Pink with this Bright Valentine Gift Idea
Ruffles : Buttons : Bows ~ Embellished Valentine Towels
Valentine's Day Recipes, Crafts, Gifts & Ideas
Thanks so much for popping by today!
If you enjoyed this post would you please share it with your friends and "pin it," too?

Receive FREE inspiration like this in your inbox!