Some days I can hardly contain my joy.
Every morning after I wake up, I walk over to my sliding glass door, throw open the door and take in all the glorious beauty on my tiny balcony. Happiness floods my soul. It's such a great way to start the day!
This small space… nearly 4 feet deep by 19 feet long has become my balcony garden oasis.
Filled with beautiful hanging baskets, container gardens, and grocery store mark-down plants… everything is flourishing on this bright but mostly shady perch high among the trees.
With all the container gardens there isn't a lot of space for chairs. Actually, it's a pretty narrow space to have any furniture even when it's empty unless we don't mind playing train. But I did manage to create the feeling of a garden room by hanging a curtain panel at one end, placing a colorful floor cloth that I made on the decking, and topping it all off with the wrought iron "dining" chair you might remember we bought when we first moved to this apartment, along with the little side table.
We first purchased a pair of those chairs because they were comfortable and VERY affordable AND I had in my mind that they wouldn't always be the only chairs we had and they could then become our outdoor chairs. Yes… I always have a plan and expectation for better things to come. Since then, we acquired a very nice pre-loved breakfast table and chair set along with a love seat and chair, so this spring the chairs were eager to find a way to the balcony.
You might even notice that the pillows look strangely familiar also. I took down the curtain in the dining area and made it into pillows which match the floor cloth. Actually, I had the paint for the floor cloth tinted to match the pillow fabric. That is such a summery and happy shade of blue and is the perfect contrast to my pink geraniums, gerbera daisies, and fuchsia.
I LOVE to sit outside in my little oasis. It would be so fun to have you join me and share a kombucha or lemonade. You'd get to see how enjoyable it is among the flowers and you might even get to see some of the hummingbirds stop by their feeder for a little sweet treat.
Our little balcony garden even has a water feature. This small container water fountain I created has the added bonus of being a fish pond as well. You'll have to imagine just how pleasant it is to listen to the sounds of water gurgling. It's truly relaxing. Plus, our little neighbor kids love to come up and feed the fish and the girl loves to sit and watch the fish and enjoy just being in "the garden."
Did you notice that the ceramic fish and container are a nod to the color of the floor cloth and pillows? It isn't matchy matchy but instead, gives a lovely repetition of aqua from one end of my balcony oasis to the other.
To top it all off… I strung some miniature lights from the railing. Looking out the patio door any time of the day, but especially at twilight is extra lovely with tiny glowing lights.
It's all so wonderful… I can hardly stand it.
No, it isn't the huge garden that I'm used to… but it is absolutely delightful and makes living in this apartment so much more tolerable. And there's no weeding to do. (Though today I was telling Tim how much I missed weeding. I know someday when I finally have my garden in the ground along with its weeds I may change my tune.)
Our balcony garden was a small investment for the warm weather season that has already paid high dividends with all the pleasure it has given us. They say you can't buy happiness… but I'm pretty sure I sort of did when I purchased all my plants.
This beautiful tree-top garden is a good reminder to me… that if I choose… I can make any space home. And enjoy it too.
How about you? Have you done something to create or spruce up an outdoor living space this summer?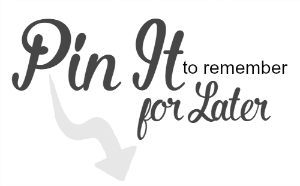 I'm so happy you stopped by today.
Please come back again as I share how to make a floor cloth that you can use to brighten your porch or patio or any spot you'd love to refresh or light up with color.
And one more really big last minute happening…
I joined some blogging friends who planned to host a blog hop featuring each other's lovely outdoor spaces. I thought it was such a wonderful coincidence that I happened to share my outdoor space the same day as their blog hop. What a blessing it is to be invited and so last minute to join them. You will be amazed at all the wonderful inspiration. Please take some time to grab your favorite beverage and get lost in a lovely tour of outdoor spaces. Here they are for the…
Summer Outdoor Living Blog Hop
Chatham Hill on the Lake ~ Old Things New ~ Anika's DIY Life
French Ethereal ~ Shepherds and Chardonnay ~ Gratefully Vintage
Exquisitely Unremarkable ~ Of Faeries and Fauna ~ The Purple Hydrangea
Cobani Bleu ~ Raggedy Bits ~ Savvy Apron ~ Pearl Street Designs
Shop at Blu ~ Small Home Soul ~ Jordan's Easy Entertaining
My Slight Obsession for a Beautiful Front Porch
More Outdoor Living Ideas
I made a Simple Water Fountain for my Balcony Garden and Love it!
What You Need to Know to Plant a Beautiful Window Box
Get Inspired with these Great Yard and Garden Ideas
Nine First Steps :: Create an Extraordinary Container Garden
Thanks so much for popping by today!
If you enjoyed this post, please use the sharing buttons to share it with your friends and "pin it," too.

Receive FREE inspiration like this in your inbox!